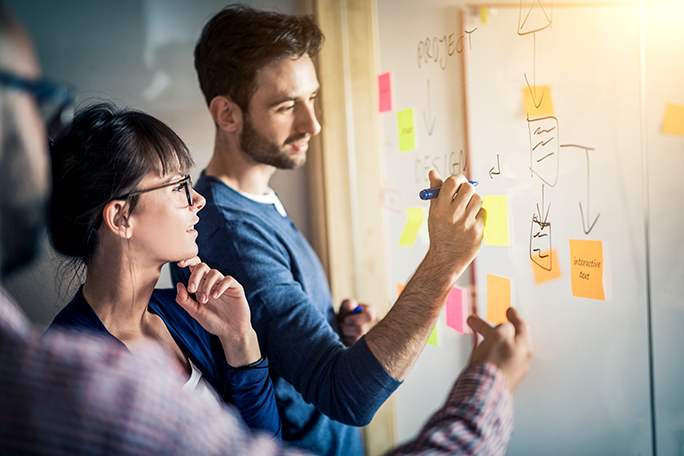 Nonprofit Essentials
Pathway Certificate
15 Credits | Less than 1 Year
Online
Explore. Develop. Coordinate. Manage. With the Nonprofit Essentials pathway certificate, you can complete all the classes in one semester or take one class at a time. Nonprofit Essentials addresses strategies for meeting the challenges of running Board meetings, raising funds through grants and events, and managing volunteers.
Program Overview
As a student in the Nonprofit Essentials career pathway program, you will explore the role of nonprofit organizations, develop volunteer and Board relationships and coordinate grant and fundraising strategies. 
Program Outcomes
Nonprofit Essentials graduates will be able to:
Explore the principles and concepts of nonprofit leadership
Examine various grant and fundraising strategies commonly used in the nonprofit sector
Plan, organize and evaluate nonprofit organizations based on its mission, vision and goals
The online delivery format of the Nonprofit Essentials career pathway program allows you to juggle your busy personal life while taking your classes.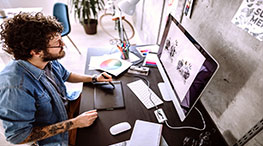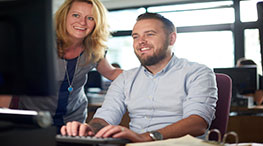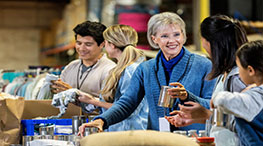 Academics
Nonprofit Essentials classes are offered fully Online. Conveniently take classes in a way that fits your lifestyle.
All of the classes are offered each semester. This allows you to finish the program in just one semester or you can take your time over several semesters. It's your choice.
Acquire Real-Life Experience
In addition to the real-life, in-class experiences, you will participate in a hands-on field experience to practice the tasks and duties typically performed in a nonprofit organization.
Interactive Online Learning
Northwood Tech's interactive online learning environments is a unique virtual learning experience. You'll have instructor-prepared videos to help guide your learning, and you'll participate with classmates in discussion to enhance your learning, all in the virtual world.
Required Courses
The Nonprofit Essentials pathway certificate is focused on enhancing leadership skills of both formal employees and a volunteer workforce, organizing fundraising events, and implementing marketing activities to meet organizational goals.
In this course students will deepen their understanding of raising funds in the nonprofit sector. Students learn about event planning and budgeting, income projections and ticketing, marketing outreach, food and beverage, and logistics management. Students will also categorize the various types of strategic tools currently used in conjunction with social media to increase fundraising campaigns.
An introductory course aimed at providing an overview of the essential functions of a nonprofit organization. In this course students are introduced to the fundamentals of effective mission and vision statements, strategic planning, operations management, Board development, and budgeting.
This course follows social media's transformation of advertising from a mass medium to one-to-one communication with immediate feedback. Social media's use for public relations and advertising as well as how to create and deploy a social media campaign will be the main focus of the course. The history and development of social media platforms will be examined as well as today's ethical and legal implications of social media efforts.
Nonprofit Essentials is Part of a Career Pathway
As a Nonprofit Essentials student at Northwood Tech, you can earn credentials each step of the way! 
You could take this first and get a credential.
15 Credits / Less than 1 Year
Potential Careers
Fundraising Coordinator, Development Coordinator, Grant Writer, Youth Specialist
12 Credits / Less than 1 Year
Potential Careers
Office Coordinator, Office Supervisor, Customer Service Specialist, Group Coordinator, Team Lead
Continue your education to earn a one-year technical diploma.
Potential Careers
Fundraising Coordinator, Relationship Manager, Marketing Communications Associate, Program Manager
Earn your associate degree.
60 Credits / 2 Years Full Time; Part Time Options Available
Potential Careers
Program Coordinator, Marketing and Communications Coordinator, Volunteer Coordinator, Director of Programs, Director of Development
Continue your education to earn your bachelor's degree.
Northwood Tech has an easy admission process. Get started by completing the Online application form. 
Tuition and Fees
Northwood Tech breaks down the cost of education, so you'll have a good idea of how much your education will cost.
Estimated Total Program Costs 2023-24*
Nonprofit Essentials
15 Credits | Less than 1 Year
$2,533
---
*Tuition is an estimate and does not include any miscellaneous fees for various courses, tools, books, supplies or uniforms. Program book costs are in addition to tuition and fees and vary depending on course selection and where the books are purchased or rented. 
After the Northwood Tech Nonprofit Essentials Program
Upon completion of the program, you will earn a Nonprofit Essentials pathway certificate. Continue in your education at Northwood Tech into the Nonprofit Professional technical diploma and Nonprofit Leadership associate degree.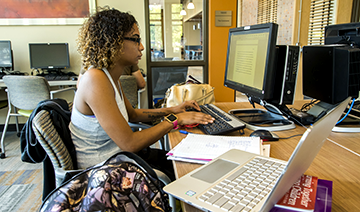 Transfer Center
Transfer your Northwood Tech credits to a four-year college to earn your bachelor's degree and beyond. 
Career Outlooks
Northwood Tech's graduates experience success. Learn more about the types of careers you can get after graduation.