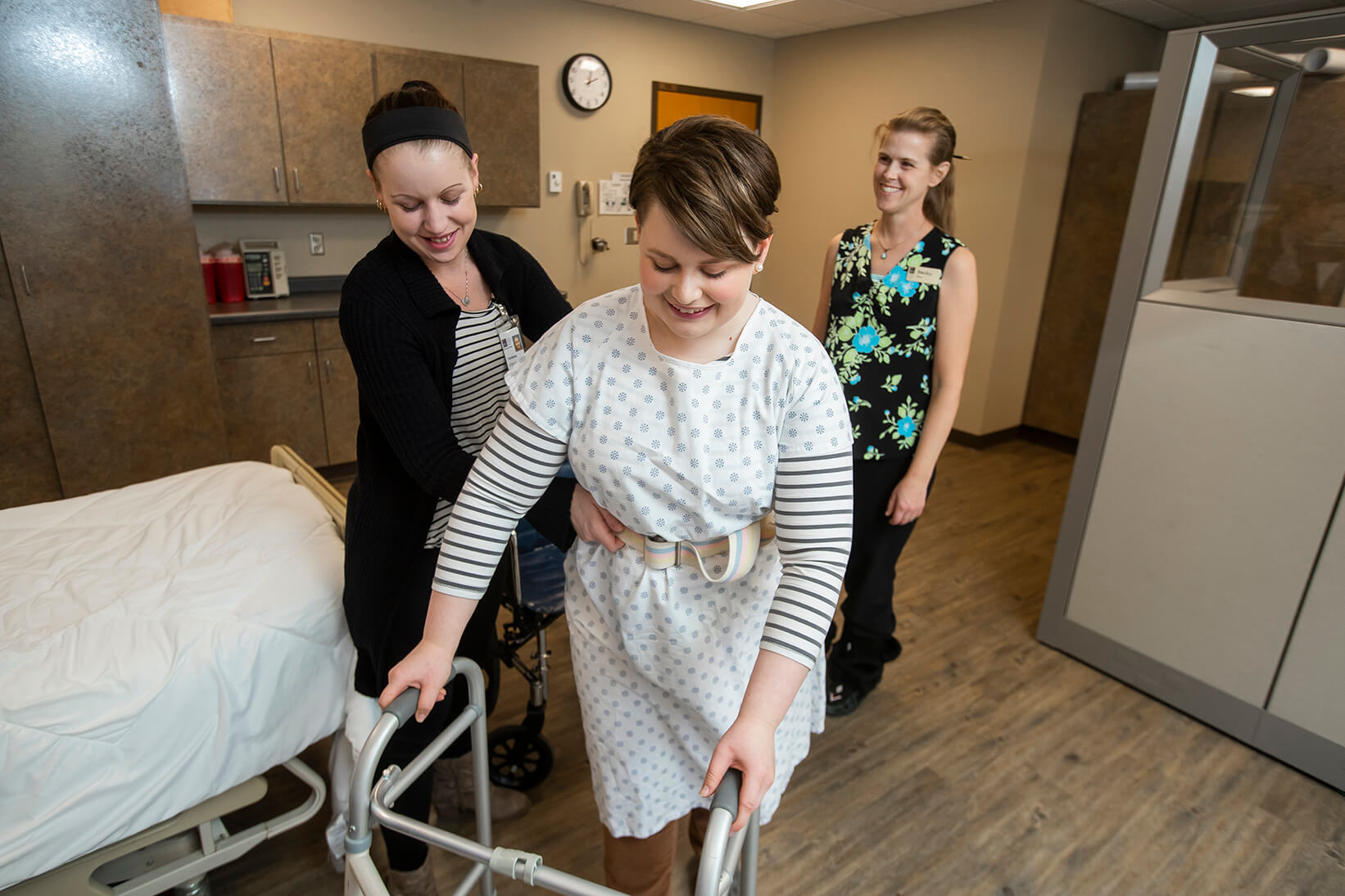 Occupational Therapy Assistant
Associate Degree
64 Credits | 2 Years
Financial Aid-Eligible
Ashland*, New Richmond*, Rice Lake* 
*via Hybrid instruction
Career Cluster: Health Sciences
Students in selected health sciences programs will travel to the Shell Lake Health Education Center. Travel requirements are customized to meet individual program course competencies.
Occupational therapy assistants help people participate in things they want and need to do through the therapeutic use of everyday activities (occupations). Occupational therapy is both an art and a science. Being an occupational therapy assistant allows you to "think outside the box" while applying science in order to best meet the needs of clients.  
Program Overview
Occupational therapy assistants work with individuals of all ages, from the first day to last day of life. We work with those who are recovering from disability and disease, those who are working to overcome mental health challenges, and those who need support with healthy living and lifestyle changes.  
In traditional settings, occupational therapy assistants work under the supervision of the registered occupational therapist to provide hands-on services.  Some settings allow for more creativity than others but all settings require an occupational therapy assistant to use individualized approaches to help clients perform their daily occupations. 
Occupational therapy assistants can work in a variety of settings such as hospitals, outpatient clinics, skilled nursing facilities, home health agencies, psychiatric facilities, day treatment, geriatric settings, community based practice and private practice. 
Program Outcomes
Occupational Therapy Assistant graduates will be able to:
Practice within the distinct role and responsibility of the occupational therapy assistant
Serve a diverse population in a variety of systems that are consistent with entry level practice
Seek out learning opportunities to keep current with best practice
Apply occupational therapy principles and intervention tools to achieve expected outcomes
Demonstrate professional behaviors, ethical standards, values, and attitudes of the occupational therapy profession
Advocate for the profession, services, and consumers
The OTA classes are very relevant to industry and instructors come with years of experience in the field. Students gain practical information and see the full scope of occupational therapy.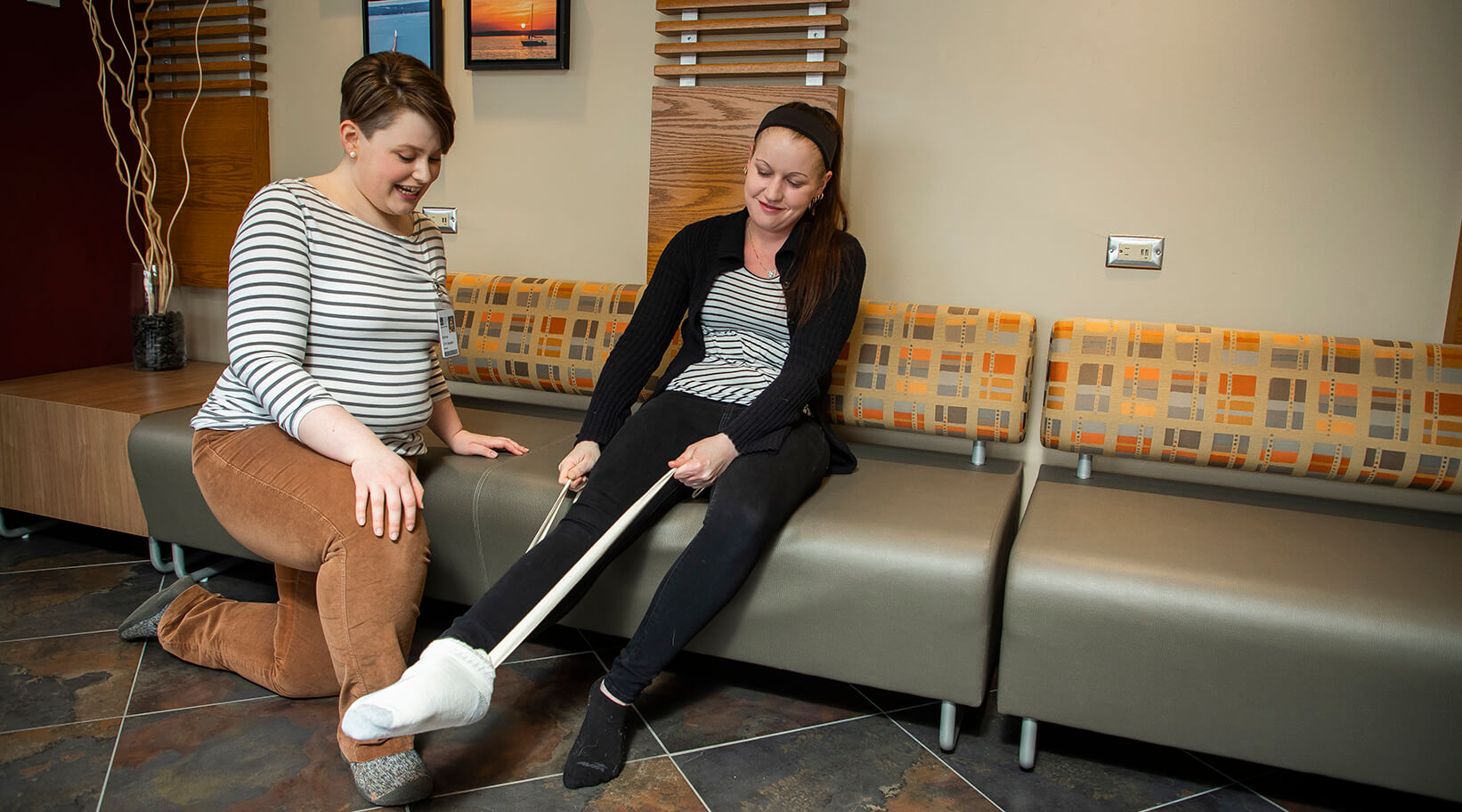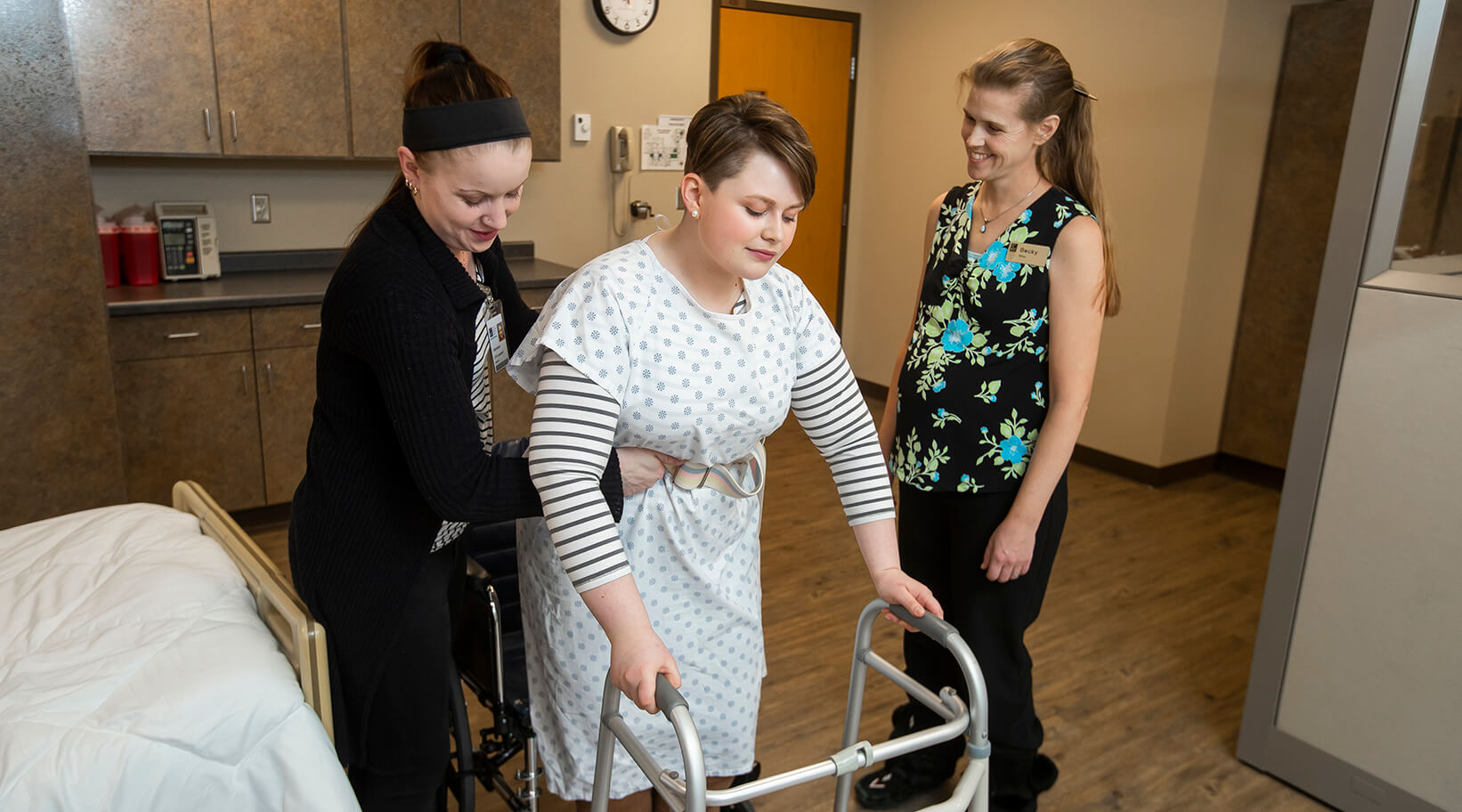 Academics
Occupational Therapy Assistants (OTA) work with individuals whose ability to participate in everyday activities is complicated by developmental disability, physical and/or emotional illness, injury or aging. 
The OTA Program has a 100 percent pass rate on the National Board for Certification in Occupational Therapy (NBCOT) Exam in 2022. 
According to the Bureau of Labor Statistics, employment of occupational therapy assistants is projected to grow 40 percent from 2014 to 2024, much faster than the average for all occupations. 
In the 4th semester of the OTA program, students complete fieldwork in the community. Students complete full time fieldwork working directly with an occupational therapy practitioner to apply occupation based intervention to clients. 
Required Courses
The OTA program uses technology to connect Ashland, New Richmond and Rice Lake to experienced instructors for theoretical coursework. Each location has expert instructors for in-person, hands-on lab experiences.  
Provides instruction in activity analysis with hands-on experience in activities across the lifespan. Students apply the teaching/learning process and adhere to safety regulations. PREREQUISITE: Admission to OTA program and COREQUISITES: 10514171 Introduction to Occupational Therapy, 10514172 Medical and Psychosocial Conditions, and 10806177 General Anatomy and Physiology.
Provides opportunities to practice clinical management skills, continuous quality improvement measurement, and administrative concepts and procedures. Students create a professional development plan. PREREQUISITES: All required courses with a grade point of 2.0 or better and COREQUISITES: 10514186 OTA Fieldwork IIA or 10514187 OTA Fieldwork IIB.
Introduces medical and psychosocial conditions as they relate to occupational therapy practice. Topics include etiology, symptomology, treatment, and contraindications. PREREQUISITE: Admission to OTA program and COREQUISITES: 10514171 Introduction to Occupational Therapy, 10514173 Activity Analysis and Appl, and 10806177 General Anatomy and Physiology.
Northwood Tech has an easy admission process that can be completed in one visit. Please see the details under the "Requirements and Application" section to get started.
Tuition and Fees
Northwood Tech breaks down the cost of education, so you'll have a good idea of how much your education will cost.
Financial Aid
Financial aid is available to help you pay for your education. It can come in the form of grants, loans, federal work-study, military and veterans benefits, division of vocational rehabilitation benefits, and scholarships. 
Estimated Total Program Costs 2023-24*
Occupational Therapy Assistant
64 Credits | 2 Years
$10,377
---
*Tuition is an estimate and does not include any miscellaneous fees for various courses, tools, books, supplies or uniforms. Program book costs are in addition to tuition and fees and vary depending on course selection and where the books are purchased or rented. 
After the Northwood Tech Occupational Therapy Assistant Program
Upon completion of the program, you will earn an Occupational Therapy Assistant associate degree.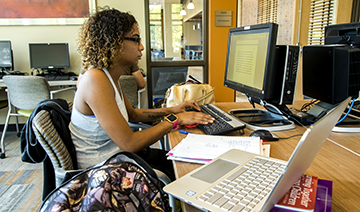 Transfer Center
Transfer your Northwood Tech credits to a four-year college to earn your bachelor's degree and beyond. 
Career Outlooks
Northwood Tech's graduates experience success. Learn more about the types of careers you can get after graduation.

The associate-degree-level occupational therapy assistant program is accredited by the Accreditation Council for Occupational Therapy Education (ACOTE) of the American Occupational Therapy Association (AOTA), located at 6116 Executive Boulevard, Suite 200, North Bethesda, MD, 20852-4929. ACOTE's telephone phone number c/o AOTA is (301) 652-AOTA and it's web address is www.acoteonline.org. Graduates of the program will be eligible to sit for the national certification examination for the occupational therapy assistant administered by the National Board for Certification in Occupational Therapy (NBCOT). After successful completion of this exam, the individual will be a Certified Occupational Therapy Assistant (COTA). In addition, all states require licensure in order to practice; however, state licenses are usually based on the results of the NBCOT Certification Examination.  Note that a felony conviction may affect a graduate's ability to sit for the NBCOT certification examination or attain state licensure.