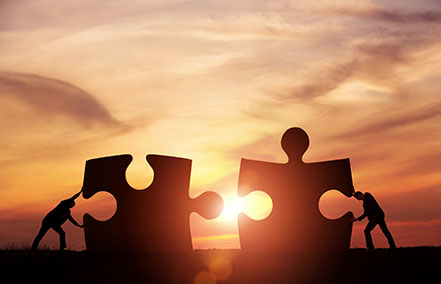 Business/Employer Resources
Let our industry professionals help you solve a specific problem or assist with a special project. Whether you have a start-up or want to grow your company, our business and industry professionals are available for you.

Recruit and Hire Northwood Tech Graduates
Post a job and find graduates from Northwood Tech and throughout Wisconsin whose skills match your needs.
Grant Funding Opportunities
WAT Grants: Northwood Technical College is part of the Wisconsin Technical College System. The system has grant dollars (Workforce Advancement Training, or WAT Grants) available to give Wisconsin Technical Colleges the opportunity to partner with local businesses for their training needs. Grant funding varies from year to year, and will reimburse a portion of the cost of training for employees.
Grant funds are limited and the competition for WAT Grants is great. Because of this, we are limited to the number of grant proposals we can submit for any given grant period.
Fast Forward Grants: Wisconsin Fast Forward grants are available through Department of Workforce Development. Eligibility and guidelines vary.
If you would like to discuss WAT or Fast Forward grants, please contact us for more information and the most current grant application forms or information. 
Business & Industry Services
---
Technical Assistance
If you have a new piece of equipment, need to train work groups for a special project, or insure you are using your technical equipment to its fullest potential, our industry experts can assist you.
---
Assessment and Testing
Hiring the wrong person for the job is expensive. Vetting perspective employees can be time consuming and complicated because of employment laws. Let us assist you with initial pre-employment testing at your location or ours. In addition, if you need to assess your current employees' capabilities and training needs before starting a new project or product line, call on our experts.
---
Partnerships
Wisconsin Indianhead Technical College is a proud partner with the UW-Stout Manufacturing Outreach Center (MOC). MOC is dedicated to uncovering pathways to greater profitability and growth for small to mid-sized manufacturers. The organization is built on a solid tradition of providing impactful services to help manufacturers succeed in the areas of strategic direction, top-line growth, process improvement and people and culture. The MOC provides the following services to forward-thinking Wisconsin businesses:
Strategic Direction: Where is your company headed? How will you get there?
Top-Line Growth: Where are your new markets? What could your new products and new messages be?
Process Improvement: How can your company improve manufacturing and administrative processes?
People and Culture: Who is your company? What kind of environment are you fostering?