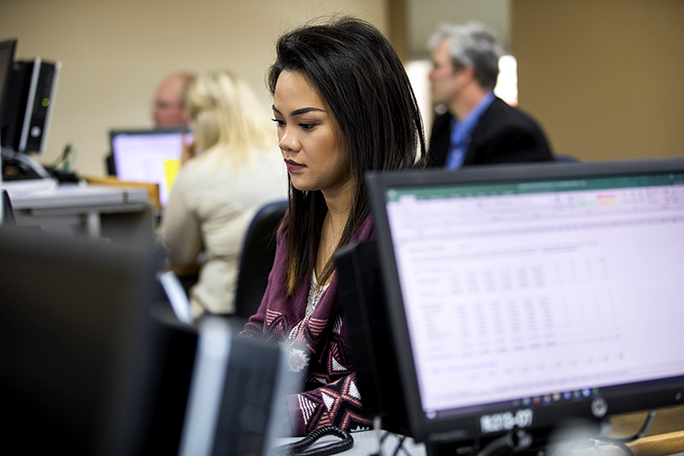 Financial Services Customer Representative
Technical Diploma
14 Credits | Less than 1 year
Ashland*, New Richmond*, Rice Lake*, Superior*, Online
Outreach Centers: Balsam Lake*, Hayward*, Ladysmith*
*Combination of Online, Your Choice and On Site instruction. Select courses are available at the Northwood Tech Outreach Centers. Please contact your local campus for specifics. 
Career Cluster: Finance
In this program, you will learn the basic elements of financial money management with courses such as Financial Accounting, Personal Finance, Principles of Finance and more.
Program Overview
Upon completion of the Financial Services Customer Representative program, you will have an understanding of where money goes and strategies for building financial security and wealth. Topics include credit cards, student loans, budgeting, saving, debt avoidance, debt reduction, negotiating deals, taxes, retirement, investing, buying a car, buying a house, planning or big purchases and insurance.
Program Outcomes
Financial Services Customer Representative graduates will be able to:
Apply Time Value of Money Concepts
Evaluate Financial Data
Apply Accounting Principles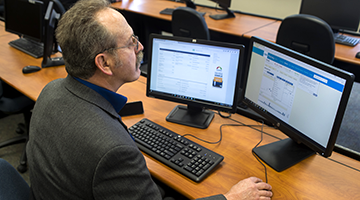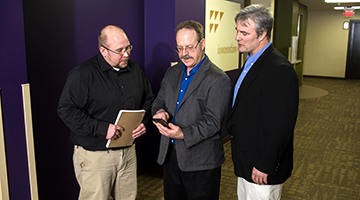 Help others achieve financial goals.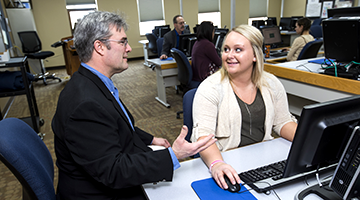 Academics
Financial Services Customer Representative classes are offered on all campuses (Ashland, New Richmond, Rice Lake, Superior), Online,  and outreach centers Balsam Lake, Hayward, Ladysmith, through a blend of online, Your Choice, and On Site classes.
Financial Services Customer Representative is available at select high schools. Talk with your high school counselor if interested.
Get one-on-one training from industry experts. The Financial Services instructors have years of professional experience in the subjects they teach.  Learn first-hand with small class sizes and flexible scheduling. 
In less than one year, you can obtain a rewarding career in the field of finance. This diploma will prepare you with the skills needed for entry-level positions in the industry. 
Earn credentials each step of the way with Career Pathways. Start with this credential and continue your education to obtain the Finance associate degree. From there, you can take your education a step further with Northwood Tech's university transfer agreements. 
Required Courses
The program is comprised of courses that will prepare you for entry-level positions in the field of Finance. 
Personal Finance introduces students to money management, taxes, financial services, credit, real estate, insurance, stocks, bonds, mutual funds, retirement planning, and estate planning.
The Principles of Finance course concentrates its study on the financial management of business. Students analyze profitability, cash flow, long-term investment decisions, long-term financing decisions, short-term working capital management, mergers, acquisitions, and business failure.
Complete accounting cycle, special journals, payroll tax principles, special procedures, and financial statements. Accounting applications through practice set approach.
Financial Services Customer Representative is Part of a Career Pathway
As a Financial Services Customer Representative student at Northwood Tech, you can earn credentials each step of the way!
You could take this first and get a credential.
14 Credits / 1 Semester Full Time; Part Time Options Available
Potential Careers
Customer Service Associate, Member Services Representative, Teller, Cashier, Sales Associate, Loan Analyst, Loan Processor
Earn an associate degree.
60 Credits / 2 Years Full Time; Part Time Options Available
Potential Careers
Business Manager or Owner, Loan Officer or Personal Banker, Sales or Sales Manager, Financial Analyst, Investment Advisor, Insurance Sales or Broker, Real Estate Sales or Broker, Stockbroker, Accountant / Bookkeeper
Continue your education to earn your bachelor's degree. 
Northwood Tech has an easy admission process. Get started by completing the Online application form. 
Tuition and Fees
Northwood Tech breaks down the cost of education, so you'll have a good idea of how much your education will cost.
Learn More About Paying for College
Estimated Total Program Costs 2023-24*
Financial Services Customer Representative
14 Credits | Less than 1 year
$2,334
---
*Tuition is an estimate and does not include any miscellaneous fees for various courses, tools, books, supplies or uniforms. Program book costs are in addition to tuition and fees and vary depending on course selection and where the books are purchased or rented. 
After the Northwood Tech Financial Services Customer Representative Program
Upon completion of the program, you will earn a Financial Services Customer Representative technical diploma. Continue in your education at Northwood Tech into the Financial Services associate degree.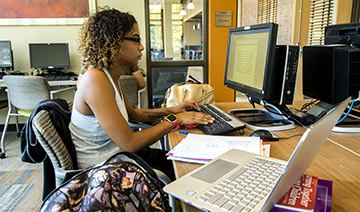 Transfer Center
Transfer your Northwood Tech credits to a four-year college to earn your bachelor's degree and beyond. 
Career Outlooks
Northwood Tech's graduates experience success. Learn more about the types of careers you can get after graduation.