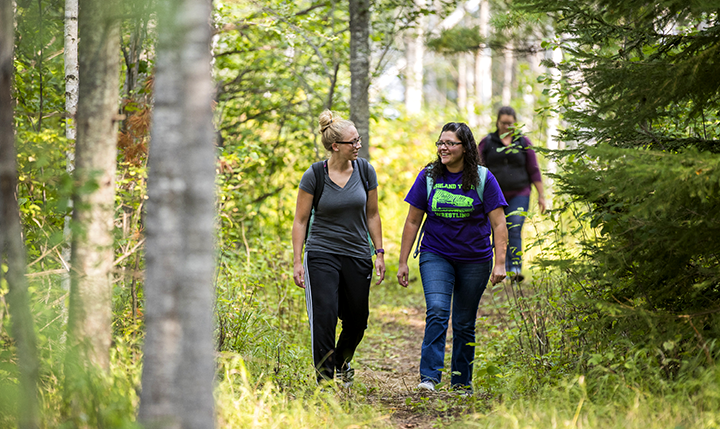 Make the most of your educational experience by getting involved in campus life. Getting involved in campus life and student organizations provides an experience that you can't get from the classroom. You'll have additional opportunities to develop professional connections, make lifelong friendships and participate in experiences that will better prepare you for your future career. 
Ashland Student Life
A part of the college experience.
Why get involved? 
Student life at Northwood Tech gives you all of the benefits of the college experience. Organizations like Student Senate and various program-related clubs can get you connected to your classmates, plus you'll learn more about yourself as you explore new experiences, take risks and expand your horizons.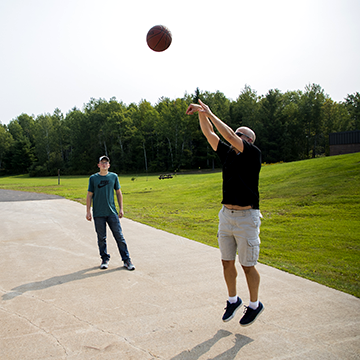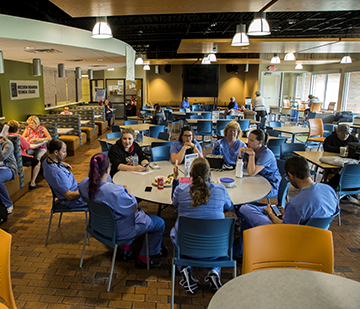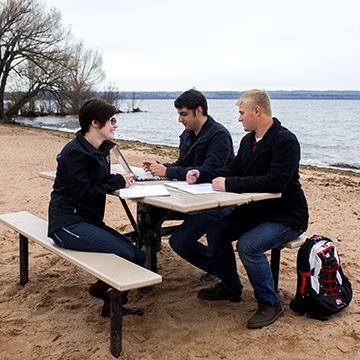 Student Organizations
Run by students for the students. Northwood Tech offers a range of organizations and program-related clubs so you can connect with your classmates, network with industry professionals and advance your education to the next level. 
Living
The Ashland campus is near some of Wisconsin's most breathtaking scenery. Pine forests give way to rocky cliffs that descend to the clean beaches of the largest Great Lake. The campus is centrally located to many area recreational attractions.
Housing
Area housing for Northwood Tech students is available through Northland College. For more information regarding area housing contact Ashland's Student Services or Northland College call:
Ashland's Student Services
Northland College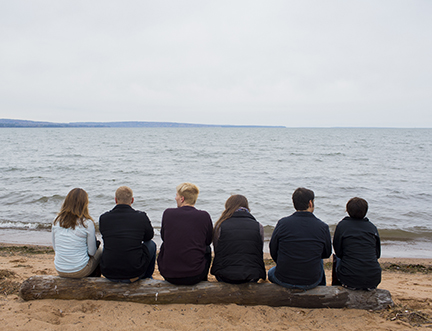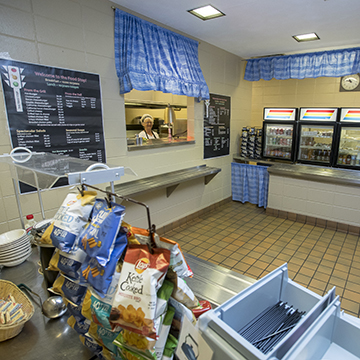 Food service is available in the form of a college a la carte cafeteria located in the student lounge. 
Food Stop
The college cafeteria, Food Stop, offers daily specials. 
Monday–Thursday: 10 a.m.–1 p.m.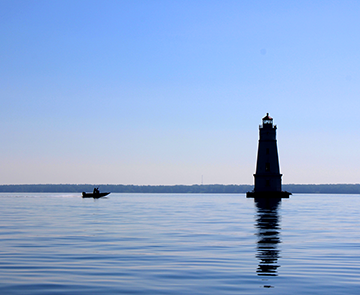 Arts and Culture
Known as the "Historic Mural Capital of Wisconsin," Ashland's pride in its rich history is evident in its 18 vibrant murals highlighting a particular aspect of the city's soulful past, depicting subjects ranging from the city's lumberjacks and military veterans to its railroads, storefronts and former massive ore dock. After checking out the "mural walk" on Main Street, you can take a walk on the Waterfront Trail, check out Prentice Park, visit one of the many beaches in town, or participate in one of the many festivals or events held throughout the year. 
Ashland is a recreational playground for hunters, anglers, boaters, skiers, snowmobilers, hikers, bikers, kayakers, campers and anyone who enjoys the outdoors. The campus is centrally located to many area recreational attractions including the Apostle Islands National Lakeshore, thousands of acres of the Chequamegon-Nicolet National Forest, countless pristine inland lakes, ice caves, beaches, lighthouses, waterfalls and miles of rivers and streams. 
Childcare
Northwood Tech does not provide childcare services. Please visit the Wisconsin Department of Children and Families to search services in your area. You may also check your local county Human Services or Social Services department for a list of licensed childcare providers. 
Get the Northwood Tech experience
Attend an event or schedule a campus tour/program shadow.
Ashland Campus Services
Northwood Tech offers a variety of Campus Services to help ensure your success.