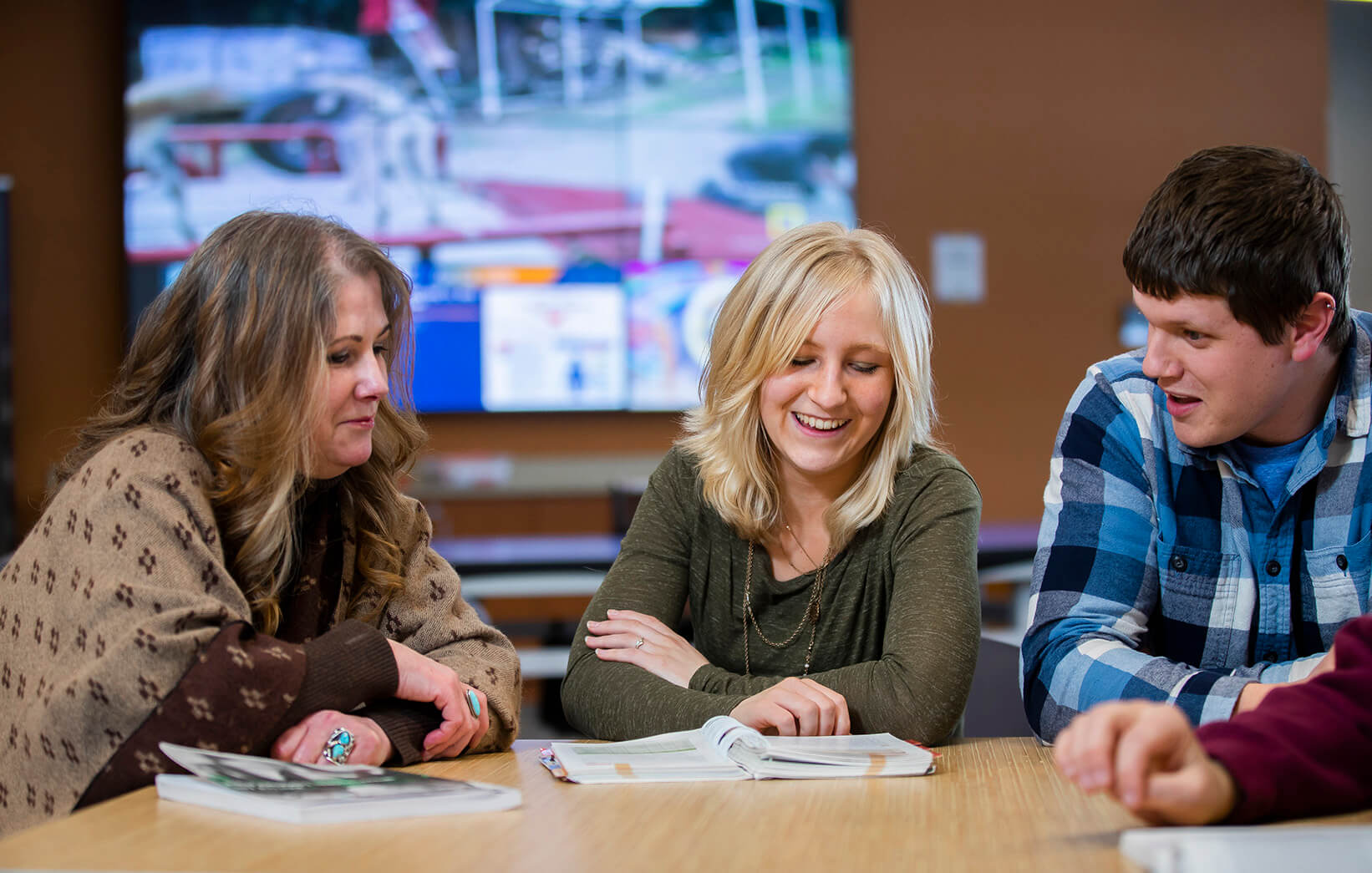 Make the most of your educational experience by getting involved in campus life. Getting involved in campus life and student organizations provides an experience that you can't get from the classroom. You'll have additional opportunities to develop professional connections, make lifelong friendships and participate in experiences that will better prepare you for your future career. 
Rice Lake Student Life
A part of the college experience.
Why get involved? 
Student life at Northwood Tech gives you all of the benefits of the college experience. Organizations like Student Senate and various program-related clubs can get you connected to your classmates, plus you'll learn more about yourself as you explore new experiences, take risks and expand your horizons.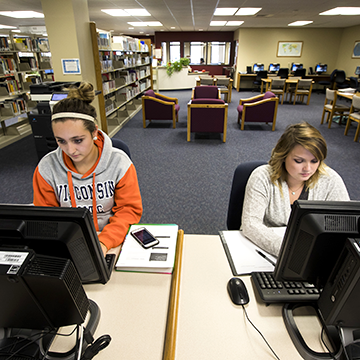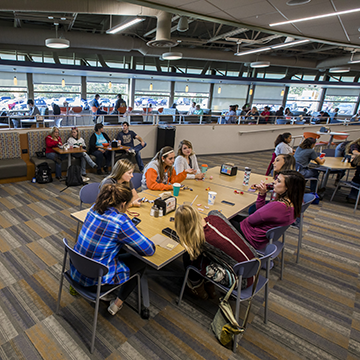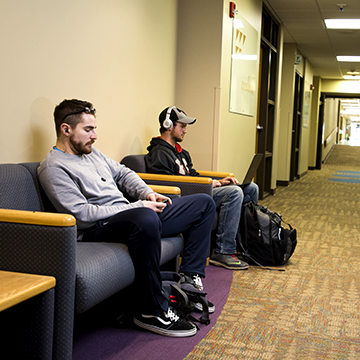 Student Organizations
Run by students for the students. Northwood Tech offers a range of organizations and program-related clubs so you can connect with your classmates, network with industry professionals and advance your education to the next level. 
Alliance for Pride

The Northwood Alliance for Pride (NAP) offers students opportunities to connect with LGBTQIA+ students and allies across all of our campuses and to develop programming that increases visibility, awareness, and education about the LGBTQIA+ community.

Alumni Association

The Alumni Association welcomes and encourages anyone who completed a Northwood Tech degree or diploma program, or any of Northwood Tech's courses, seminars or workshops to become a member of the Alumni Association. The Alumni Association meets periodically during the academic year, and there are no membership dues. 

Architecture Club

The Architecture Club is open to any student currently enrolled in the Architectural Commercial Design program. This club offers students an opportunity to network and learn with Wisconsin architects. The Architecture Club also takes field trips to visit interesting architectural buildings, sustainable buildings, construction sites, innovative architectural firms and facilities that manufacture architectural products.  

Business Professionals of America (BPA)

Business Professionals of America is a national student organization recognized by the U.S. Department of Education and is for any student currently enrolled in a business, office or business education course or program in a secondary or post-secondary institution. The purpose of BPA is to contribute to the preparation of a world-class workforce through the advancement of leadership, citizenship, academic and technological skills.

Contact Club Advisors   Brenda Kretzschmar   or   Linda Richie

Campus Activities Board (CAB) 

The Campus Activities Board (CAB) is the student-run and led programming board for Northwood Tech.  Through collaboration and teamwork, CAB sponsors a variety of engaging programs that enrich our students' experience and enhance our campus community.   

Computer Cyber League

The Computer Cyber League (CCL) offers students opportunities to meet other students, work on computers and troubleshoot problems, visit businesses, listen to guest speakers and compete in the National Cyber League (NCL). 
Contact Club Advisors Greg Brodt or Jeff Heathman

Criminal Justice Club
Dental Assistant Club
Early Childhood Association

The ECA offers Early Childhood Education and Pre-ECE program students opportunities to organize or participate in community events for children and families, attend professional conferences, take part in fundraising activities, and learn to be advocates in the field of Early Childhood Education.

Human Services Club
InterVarsity
National Association of Home Builders (NAHB)
Nursing Club

This club is open to anyone with an interest in nursing and health care. The members register with the National Student Nurses Association, which allows members to network with student nurses nationally. In addition to participating in projects which benefit our community, we try to have either an interesting educational program each month or a guest speaker. Our state convention is held at the Kalahari Resort in Wisconsin Dells.
Contact Club Advisors Melissa Zwisler and Cindie Bischoffer

SkillsUSA Woods

The purpose of this club is to prepare students who are high performance workers currently enrolled in technical education for tomorrow's workplace. They participate in teamwork, leadership, and character development activities. SkillsUSA Woods emphasizes total quality of work, superior work skills, lifelong education, pride and dignity of work.

SOTA
Student Senate

The Student Senate is the students' voice of Northwood Tech.  Our mission is to serve the needs of the student body through representation and collaboration.  We strive to create an involved community for an enhanced learning experience.  

Veterans Club

The Veterans Club is open to the Northwood Tech community including students who are veterans, active duty personnel, reservists, National Guard members, non-veterans, as well as staff and faculty with military affiliations or interest in supporting student veterans.
The Rice Lake Veterans Club was created to provide networking, educational and fellowship opportunities for student veterans and those who support them. The Veteran Club maintains a commitment to veteran advocacy on campus and in the community. Service is a strong value among members of the Veteran Club. Giving back to the community through service projects and fundraising is a top priority for the club.​​​​​

Welding Club
Housing
Area housing for Rice Lake Students may be found in local newspapers and bulletin boards on-campus.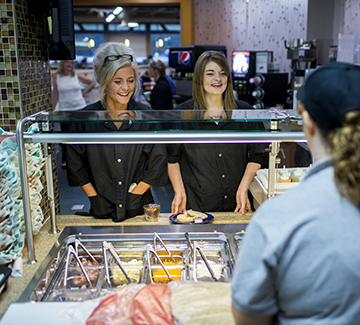 Food service is available in the form of a college a la carte cafeteria located in the student lounge.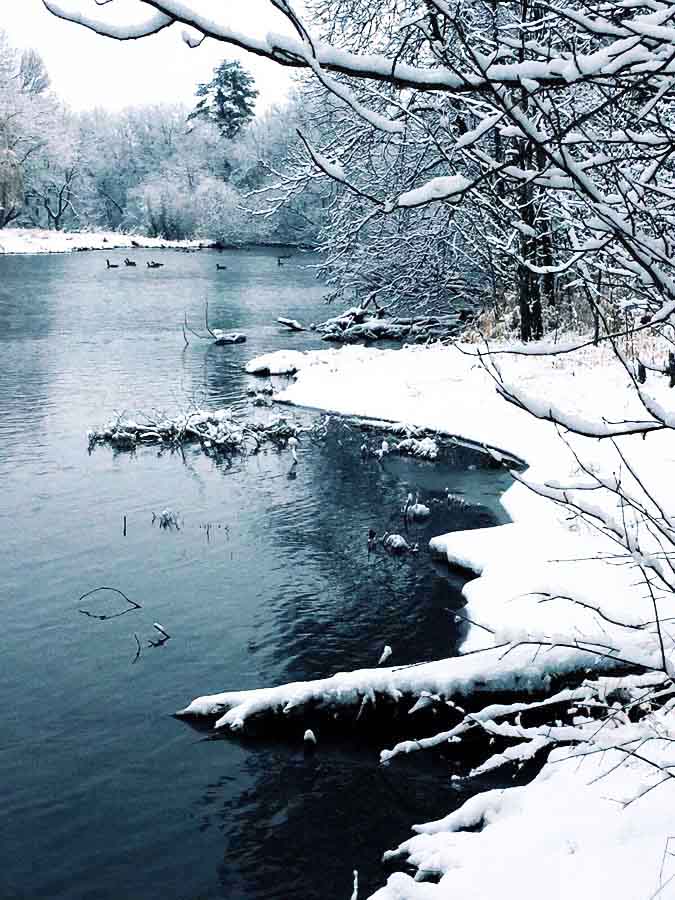 Arts and Culture
The Rice Lake campus is situated right along the Red Cedar River and eagles, deer and other wildlife visit regularly. The idyllic setting is in contrast to the college's state of the art equipment and technology. 
Rice Lake is the hub of attractions and entertainment in Northwest Wisconsin. Theatrical performances, museums, nature centers, music, picturesque dinner train rides, equestrian center, breweries and sports attractions are all ready to entertain you. 
Childcare
Northwood Tech does not provide childcare services. Please visit the Wisconsin Department of Children and Families to search services in your area. You may also check your local county Human Services or Social Services department for a list of licensed childcare providers. 
Get the Northwood Tech experience
Attend an event or schedule a campus tour/program shadow.
Rice Lake Campus Services
Northwood Tech offers a variety of Campus Services to ensure your success.