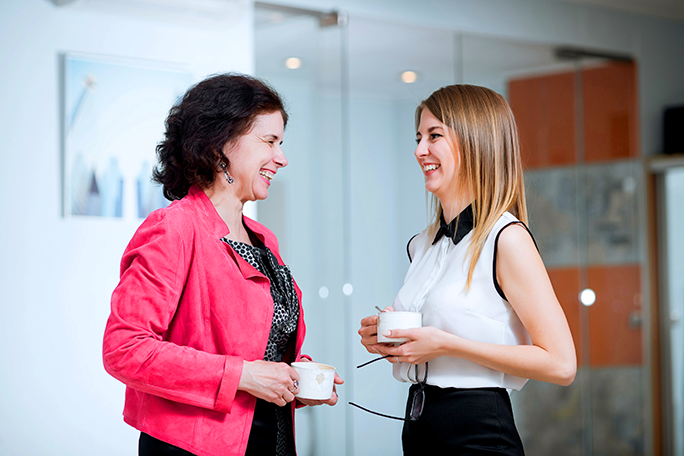 Human Resource Management
Associate Degree
60 Credits | 2 Year
Multiple Start Dates | Financial Aid-Eligible
Ashland*, New Richmond*, Rice Lake*, Superior*, Online
Outreach Centers: Balsam Lake*, Hayward*, Ladysmith*
*Combination of Online, Your Choice or On Site instruction
Career Cluster: Business Management
This program will be modified for the 2024-2025 academic year pending WTCS approval. Please contact an Admissions Advisor if interested or have questions.
The Human Resource Management program will provide you with a broad overview of the functions typically experienced in dealing with employees in the workplace of today. In the program you will learn about and gain the skills to work with job evaluations and analysis, staffing, compensation, benefits, training, safety and employee relations.  
Program Overview
The Human Resources program prepares you to support organizations in effectively recruiting, coaching, training, managing and compensating employees. You will also learn how the Equal Employment Opportunity Commission (EEOC) and the Occupational Safety & Health Administration (OSHA) influence workplaces and how you can help your organization meet compliance regulations. 
Program Outcomes
Human Resource Management graduates will be able to:
Design an organizational workforce plan
Develop training programs
Analyze organizational total rewards programs
Incorporate employment law into business practices
Apply employee relations techniques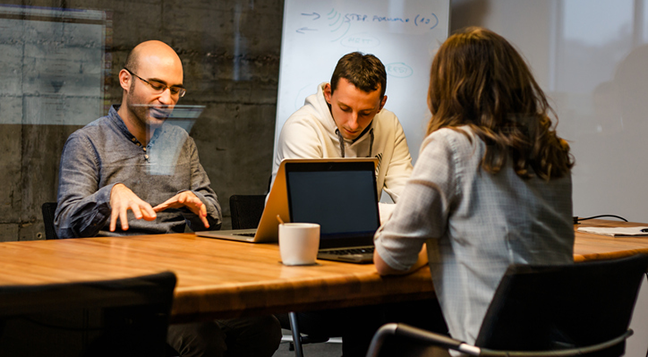 This program will help individuals to be responsible for HR functions in smaller organizations. You will learn the fundamentals that will prepare you for the work place in such roles as HR Assistant, Employment Specialist, Human Resources Coordinator or Specialist or Recruitment Specialist.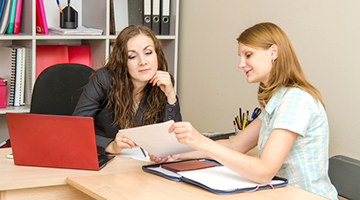 Understand the fundamentals.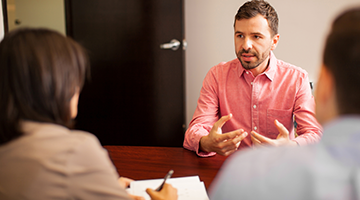 Prepares you for the workforce.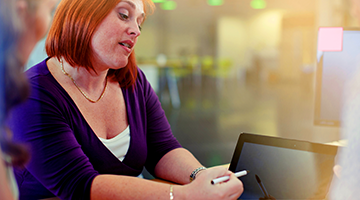 Academics
The coursework for this program is relevant and current. All classes are taught by individuals experienced in the field in a variety of areas. All major projects are individually focused, providing students with the ability to complete necessary work responsibilities as part of their academic requirements. 
Human Resource Management classes are offered on all campuses (Ashland, New Richmond, Rice Lake, Superior), Online and outreach centers (Balsam Lake, Hayward, Ladysmith). Conveniently take classes in a way that fits your lifestyle: Online, Your Choice or On Site. 
Instructors apply current and relevant materials commonly used within the human resources sector.  
Working through projects, you may use real-life work duties as part of understanding and applying academic concepts. 
The Human Resource Management program accommodates your life by providing a 4 year part-time, evening and/or weekend schedule to complete your education, making it easier to work around busy personal lives and schedules, work and other responsibilities.
Required Courses
Core coursework is focused on obtaining the most current, legal, and necessary skills to be able to perform human resource management functions effectively.   
Getting the right employees in the right job is really an art. Learn the methods of recruitment used to attract employees to your organization. Once recruitment takes place, then selection of the most suitable candidate for an opening takes place. This process is highly governed by state and federal law which must be learned and used as the basis for lawful selection of employees. PREREQUISITE: 10116100 Human Resource Management.
In Conflict Resolution and Confrontation Skills the learner applies the skills and tools necessary to deal with conflict and confrontation in the workplace. The learner will identify the major causes of conflict, develop a working plan of action to confront difficult situations, and establish guidelines for gaining resolution to difficult situations. The learner will build greater personal skill and confidence in their ability to deal with conflict in their personal and professional life.
With the ever changing health care laws, this benefits course will address the evolution of benefit offerings in health insurance as well as the other benefit areas. Taking the total reward approach, other topics to be covered include dental insurance, disability insurance, paid time off, government mandated benefits and optional work arrangements. PREREQUISITE: 10116100 Human Resource Management.
Human Resource Management is Part of a Career Pathway
As a Human Resource Management student at Northwood Tech, you can earn credentials each step of the way! 
You could take this first and get a credential.
29 Credits / 2 Years Part Time
Potential Careers
Human Resources Administrative Assistant, Human Resources Associate, Human Resources Coordinator, Human Resources Generalist, Human Resources Technician, Human Resources Assistant, Payroll Assistant, Payroll Coordinator, Payroll Specialist
This is the program you're looking at.
60 Credits / 2 Years Full Time; Part Time Options Available
Potential Careers
Compensation and Benefits Specialist, Employment Specialist, Human Resources Coordinator, Human Resources Specialist, Recruitment Specialist, Training and Development Specialist, Payroll Analyst, Human Resources Generalist, Human Resources Assistant
Continue your education to earn your bachelor's degree. 
Northwood Tech has an easy admission process that can be completed in one visit. Please see the details under the "Requirements and Application" section to get started.
Tuition and Fees
Northwood Tech breaks down the cost of education, so you'll have a good idea of how much your education will cost. 
Financial Aid
Financial aid is available to help you pay for your education. It can come in the form of grants, loans, federal work-study, military and veterans benefits, division of vocational rehabilitation benefits, and scholarships. 
Estimated Total Program Costs 2023-24*
Human Resource Management
60 Credits | 2 Years
$9,881
---
*Tuition is an estimate and does not include any miscellaneous fees for various courses, tools, books, supplies or uniforms. Program book costs are in addition to tuition and fees and vary depending on course selection and where the books are purchased or rented. 
After the Northwood Tech Human Resource Management Program
Upon completion of the program, you will earn an associate degree in Human Resource Management.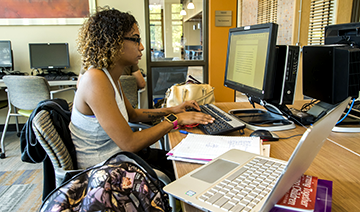 Transfer Center
Transfer your Northwood Tech credits to a four-year college to earn your bachelor's degree and beyond. 
Career Outlooks
Northwood Tech's graduates experience success. Learn more about the types of careers you can get after graduation.