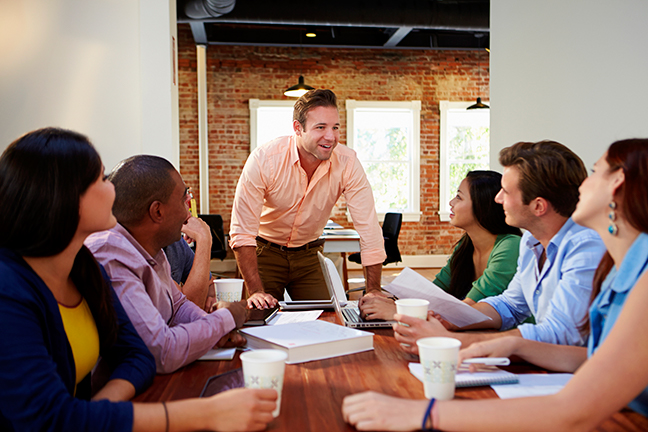 Leadership Development
Associate Degree
 60 Credits | 2 Years
Multiple Start Dates | Financial Aid-Eligible
Ashland*, New Richmond*, Rice Lake*, Superior*, Online
Outreach Centers: Balsam Lake*, Hayward*, Ladysmith*
*Combination of Online, Your Choice or On Site instruction. Select courses are available at the Northwood Tech Outreach Centers. Please contact your local campus for specifics.
Career Cluster: Business Management
This program will be modified for the 2024-2025 academic year pending WTCS approval. Please contact an Admissions Advisor if interested or have questions.
Interested in managing or leading within an organization? The Leadership Development degree is designed for people who are, or aspire to become a manager, supervisor or leader in the business and professional world. 
Program Overview
Leadership Development is designed for people who are, or aspire to become a manager, supervisor or leader in the business and professional world. The program provides you with the skills to deal with the everyday management processes of developing employees into high performing, cross-functional and interactive work teams.
Program Outcomes
Leadership Development graduates will be able to:
Utilize continuous improvement strategies to achieve performance excellence
Apply effective leadership skills
Support organizational human resource practices
Perform management functions to achieve organizational objectives
Program courses are current, relevant to today's business challenges and students practice and apply management and leadership principles in real world situations. Course schedules are designed to meet your busy life! Northwood Tech incorporates new technology to stay connected and meet face to face throughout the course, during and outside of class.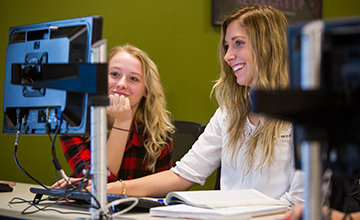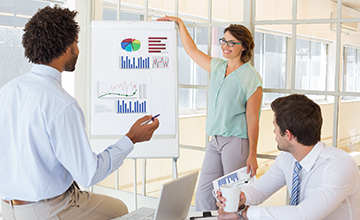 Improve interpersonal communication.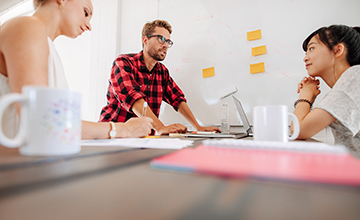 Academics
The Leadership Development program addresses current and future trends of creating motivated, productive, collaborative and profitable business processes. Offered in an interactive and flexible formats, the coursework addresses current, relevant business improvement processes. Classes are offered on all campuses  (Ashland, New Richmond, Rice Lake, Superior), Online and outreach centers Balsam Lake, Hayward, Ladysmith. Conveniently take classes in a way that fits your lifestyle: Online, Your Choice or On Site.
Relevant, Current Required Courses
Courses are taught by instructors who have worked in and stay current with the best business management processes.
The required courses center on what actually happens in the world of business within our region, as well as nationally and internationally. 
The Leadership Development program accommodates your life by providing a 4 year part-time, evening and/or weekend schedule to complete your education, making it easier to work around busy personal lives and schedules, work and other responsibilities.
Required Courses
Focused, interactive coursework that addresses the principles and practices of coaching, managing, leading, and supervising employees to be their personal and professional best.
In Project Management, the learner applies the skills and tools necessary to design, implement, and evaluate formal projects. Each learner will demonstrate the application of the role of project management, developing a project proposal, use of relevant software, working with project teams, sequencing tasks, charting progress, dealing with variations, budgets and resources, implementation, and assessment.
In Conflict Resolution and Confrontation Skills the learner applies the skills and tools necessary to deal with conflict and confrontation in the workplace. The learner will identify the major causes of conflict, develop a working plan of action to confront difficult situations, and establish guidelines for gaining resolution to difficult situations. The learner will build greater personal skill and confidence in their ability to deal with conflict in their personal and professional life.
In Team Building and Problem Solving, the learner applies the skills and tools necessary to facilitate problem solving in a team environment. Each learner will demonstrate the application of the benefits and challenges of group work, necessary roles in a team, stages of team development, different approaches to problem solving, consensus, systematic process of problem definition, data acquisition, analysis, developing alternative solutions, solution implementation, evaluation, and documentation.
Leadership Development is Part of a Career Pathway
As a Leadership Development student at Northwood Tech, you can build credentials each step of the way!
You could take this first and get a credential.
12 Credits / Less than 1 Year
Potential Careers
Office Coordinator, Office Supervisor, Customer Service Specialist, Group Coordinator, Team Lead
This is the program you're looking at.
60 Credits / 2 Years Full Time; Part Time Options Available
Potential Careers
Supervisor, Coach, Manager, Team Leader, Group Leader, Department Head, Mentor
Continue your education to earn a bachelor's degree.
Northwood Tech has an easy admission process that can be completed in one visit. Please see the details under the "Requirements and Application" section to get started.
Tuition and Fees
Northwood Tech breaks down the cost of education, so you'll have a good idea of how much your education will cost.
Financial Aid
Financial aid is available to help you pay for your education. It can come in the form of grants, loans, federal work-study, military and veterans benefits, division of vocational rehabilitation benefits, and scholarships. 
Estimated Total Program Costs 2023-24*
Leadership Development
60 Credits | 2 Years
$9,719
---
*Tuition is an estimate and does not include any miscellaneous fees for various courses, tools, books, supplies or uniforms. Program book costs are in addition to tuition and fees and vary depending on course selection and where the books are purchased or rented. 
After the Northwood Tech Leadership Development Program
Upon completion of this program, you will earn a technical certificate in Supervisory Leadership, a technical diploma in Leadership Essentials and an associate degree in Leadership Development.
Transfer Center
Transfer your Northwood Tech credits to a four-year college to earn your bachelor's degree and beyond. 
Career Outlooks
Northwood Tech's graduates experience success. Learn more about the types of careers you can get after graduation.