Customer Service Specialist
Technical Certificate
14 Credits | Less than 1 year
Ashland*, New Richmond*, Rice Lake*, Superior*, Online
Outreach Centers: Balsam Lake*, Hayward*, Ladysmith*
*Combination of Online, Your Choice , and On Site instruction. Select courses are available at the Northwood Tech Outreach Centers. Please contact your local campus for specifics.
With the Customer Service Specialist certificate, your career opportunities will be strengthened with the ability to effectively and professionally communicate and provide both internal and external customer service to a global and diverse business community.
Program Overview
Customer service specialists are in high demand in every organization. The ability to communicate clearly, listen effectively and provide exceptional customer service are essential skills for these positions. The Customer Service Specialist Certificate prepares you to serve a diverse customer base in business.
Program Outcomes
The Customer Service Specialist certificate will prepare you to:
Communicate clearly in a professional manner
Provide ethical service to a diverse customer base
Demonstrate effective listening skills
Use appropriate technology (software and equipment) for customer service tasks
Align products and services to customer needs
Take your classes in a variety of options including online, Your Choice or in a traditional classroom. Start the courses in August or January, summer or mid-semester—you decide.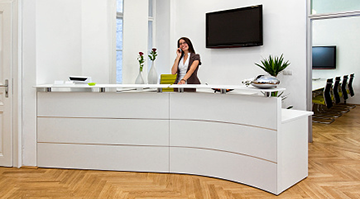 Use your essential skills to provide great customer service.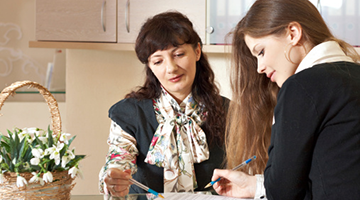 Flexible scheduling and start dates.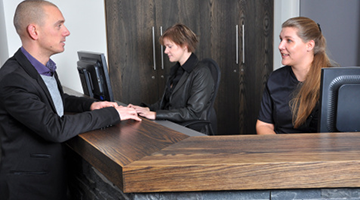 Academics
The Customer Service Specialist certificate is conveniently available at any Northwood Tech location. This certificate is your first step toward the Customer Service Manager technical diploma and Business Management associate degree.
Northwood Tech is large enough to serve you but small enough to know you. The experienced faculty are knowledgeable, approachable and eager to help. The sizes of your classes will allow for the attention you deserve.
Cutting Edge, Relevant Curriculum
Continuous networking with business professionals, employers and recent graduates keep your courses up-to-date and applicable to your future career.    
You will be ready to meet employer expectations in the areas of communication, technology and professionalism.
Required Courses
The program curriculum addresses professional poise, conflict resolution, non-verbal communication, listening skills, and respectful engagement in a multi-cultural, global business setting.
This course equips learners to selectively hire, train, manage, and measure customer service providers as well as strategies to recover from difficult service situations. Topics include telephone/online etiquette, active listening and problem solving. Best practices in handling complaints, controlling stress and managing customer expectations will be explored. An examination of internal systems and policies that impact service to include customer relationship management software will be explored. This course is designed to help managers and supervisors of customer service representatives to increase customer satisfaction, loyalty and profitability.
In Conflict Resolution and Confrontation Skills the learner applies the skills and tools necessary to deal with conflict and confrontation in the workplace. The learner will identify the major causes of conflict, develop a working plan of action to confront difficult situations, and establish guidelines for gaining resolution to difficult situations. The learner will build greater personal skill and confidence in their ability to deal with conflict in their personal and professional life.
This introductory course is designed to acquaint the student with the principles of selling and applications to the marketing of goods and services. Special emphasis is given to developing the selling process. Included are customer relations, sales psychology, steps to successful presentation, closing techniques, and sales motivation.
Customer Service Specialist is Part of a Career Pathway
As a Customer Service Specialist student at Northwood Tech, you can earn credentials each step of the way! 
Take this first and get a credential. 
30 Credits / 1 Year Full Time; Part Time Options Available
Potential Careers
Account Coordinator, Customer Service Specialist, Help Desk Specialist, Account Representative
Continue your education to earn your associate's degree.
60 Credits / 2 Years Full Time; Part Time Options Available
Potential Careers
Store Manager, Customer Service, Assistant Manager, Management Trainee, Department Manager, Branch Manager, Operations Assistant, Coordinator, Owner/Entrepreneur, Sales, Agent, Client Services
Continue your education to earn your bachelor's degree.
Northwood Tech has an easy admission process. Get started by completing the Online application form. 
Tuition and Fees
Northwood Tech breaks down the cost of education, so you'll have a good idea of how much your education will cost.
Learn More About Paying for College
Estimated Total Program Costs 2023-24*
Customer Service Specialist
14 Credits | Less than 1 year
$2,381
---
*Tuition is an estimate and does not include any miscellaneous fees for various courses, tools, books, supplies or uniforms. Program book costs are in addition to tuition and fees and vary depending on course selection and where the books are purchased or rented. 
After the Northwood Tech Customer Service Program
Upon completion of the program, you will earn a Customer Service certificate. Continue your education at Northwood Tech in the Customer Service Manager technical diploma and Business Management associate degree.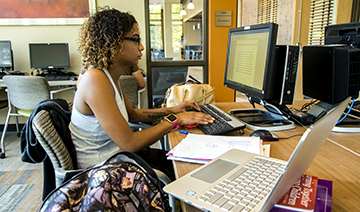 Transfer Center
Transfer your Northwood Tech credits to a four-year college to earn your bachelor's degree and beyond. 
Career Outlooks
Northwood Tech's graduates experience success. Learn more about the types of careers you can get after graduation.