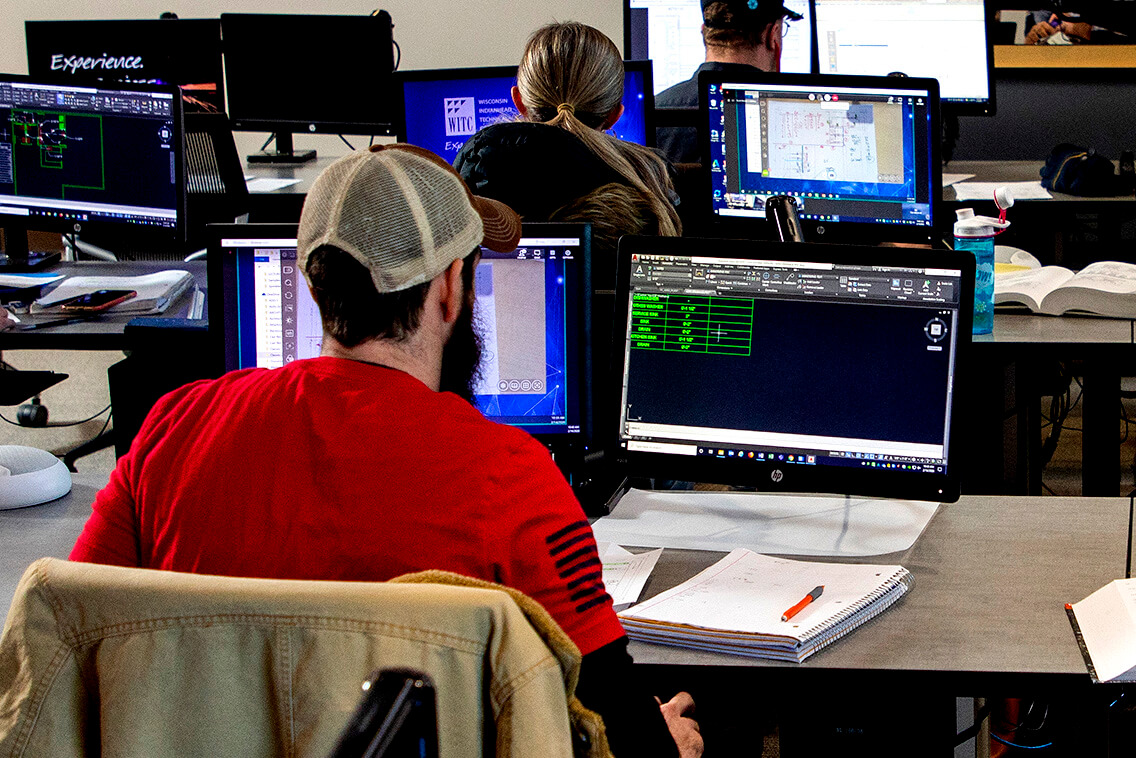 Drafting Technician
Technical Diploma
26 Credits | 1 Year
Ashland, New Richmond, Rice Lake, Superior
Join your classes through the internet live from anywhere (through Online Live). Connect with your instructor and classmates during live classes via the web.
Financial Aid-Eligible
Career Cluster: Architecture & Construction
Drafting Technicians uniquely blend both creativity and analytical skills to bring the vision of an architect or engineer to life. In this career, you will use software to convert designs into technical drawings that will guide the creation of buildings, tools or systems. 
Program Overview
The Drafting Technician will work in various positions within the engineering, architectural, construction and manufacturing industries. Students will create working drawings and technical drawings from rough sketches or from scratch. Skills include the visualize of forms and shapes from blueprints and sketches, applying technical knowledge, attention to details, and competence on the latest versions of AutoCAD and REVIT software.
Program Outcomes
Drafting Technician graduates will be able to:
Develop construction documents
Examine basic construction materials and systems
Use computer-aided drafting and architectural related software
Utilize office practices and standards
Utilize the Enrolled Wisconsin Commercial Building Code incorporating the International Building Code (IBC)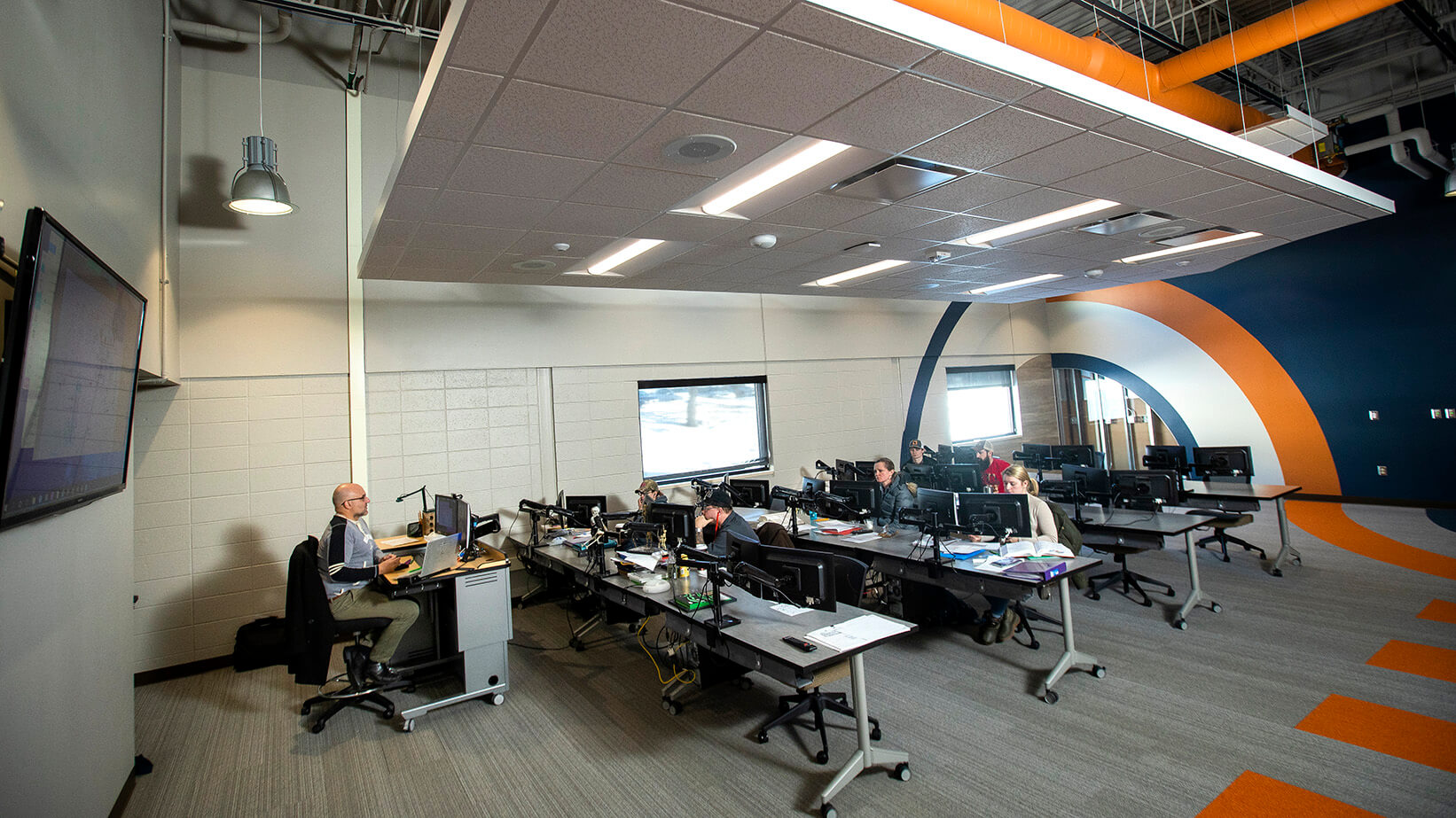 Get hands-on experience working with software and technology that is currently used in the industry.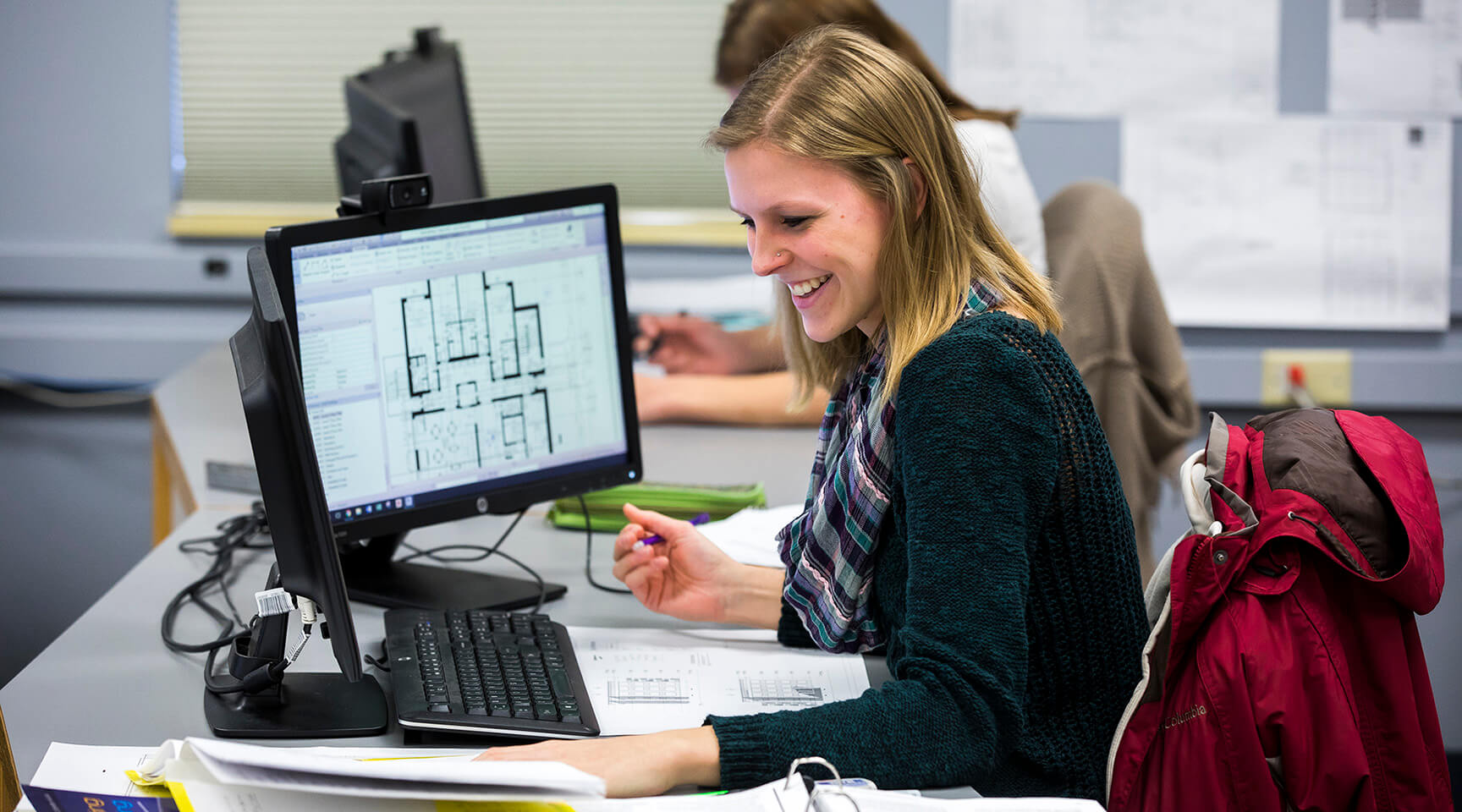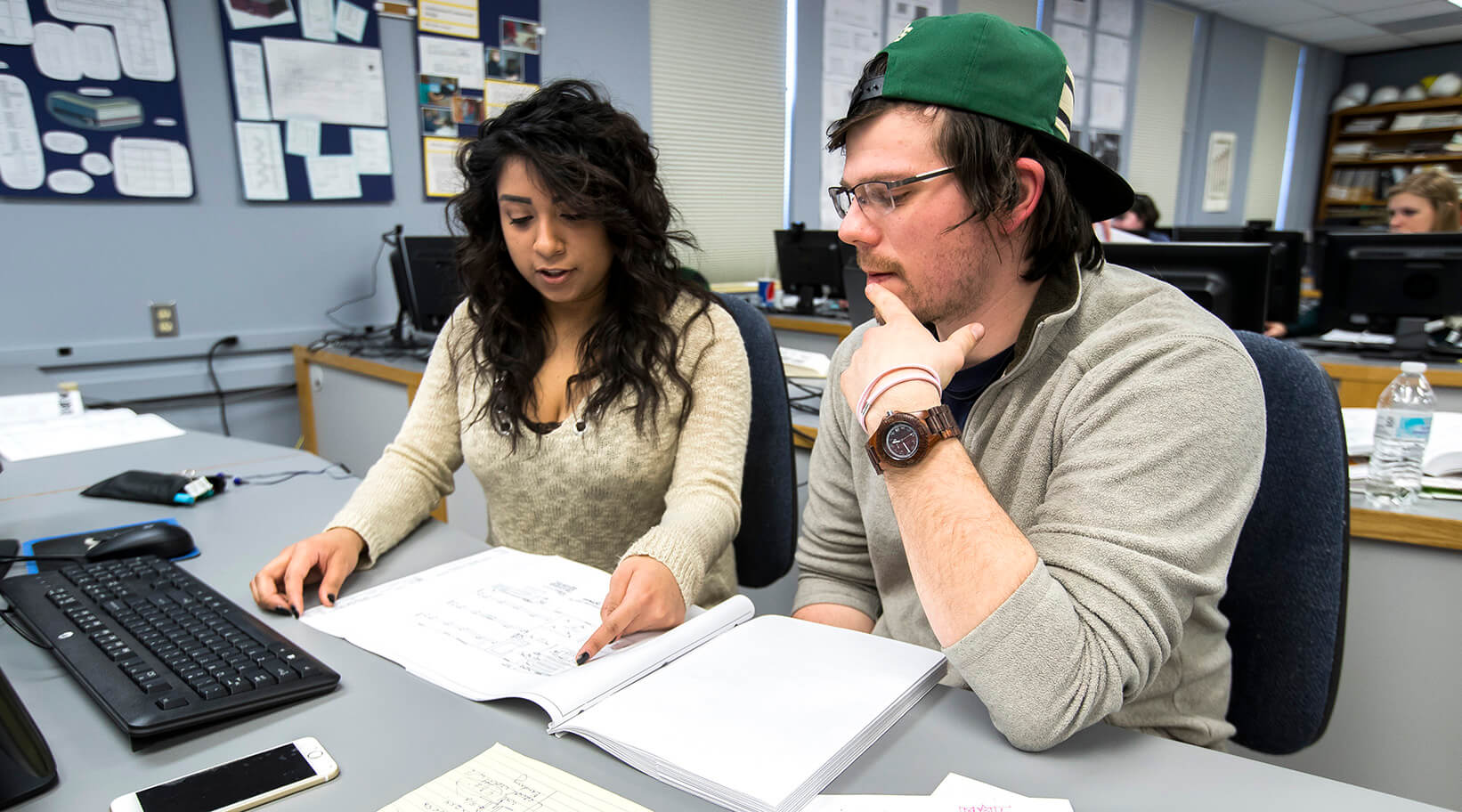 Great starting salary potential.
Academics
The coursework for this program is relevant and current. All classes are taught by individuals experienced in the field in a variety of areas. 
As a Drafting Technician student at Northwood Tech, you can continue your education to build upon your credentials by working to earn the Architectural Commercial Design associate degree.
Flexible Learning Options
Connect with your instructor and classmates during live classes via the web.
Northwood Tech is large enough to serve you, but small enough to know you. Northwood Tech's experienced instructors are knowledgeable, approachable and eager to help you.  
Required Courses
The courses in the Drafting Technician program are designed to incrementally increase your knowledge in construction, CAD/BIM and building systems with a hands-on approach. 
This course is an introduction to the application of BIM software in architectural drafting. Students will apply Revit Architecture software to create a three-dimensional building model that allows for deliverables such as floor plans, building sections, exterior elevations, and schedules. The building model will include walls, openings, floors, stairs, roofs, foundations, and footings. Topics such as datum, annotation, modifying family types, and profiles will be covered. PREREQUISITE: 10614170 Architectural Materials and Methods 1.
This course introduces the student to the materials and methods used in wood frame construction. It familiarizes students with components of modern construction for the purpose of selecting the materials best suited to various construction jobs.
This course introduces the student to the design principles needed for wood frame structures and incorporates the many aspects of building aesthetics and working drawings. The final assignment is to plan a set of drawings for a wood frame commercial building. PREREQUISITE: 10614172 Architectural Drafting and Design 1 and 10614176 Architectural Technology 1.
Drafting Technician is Part of a Career Pathway
As a Drafting Technician student at Northwood Tech, you can earn credentials each step of the way! 
You could take this first and get a credential.
26 Credits / 1 Year Full Time; 2 Years Part Time
Potential Careers
Designer, CAD Technician, CAD Designer
Continue your education to earn an associate degree. 
63 Credits / 2 Years Full Time; 3 Years Part Time
Potential Careers
CAD Technician, Store Planner, Project Manager, Technical Coordinator, Design Technician, CAD Technician, Architectural Technician, BIM Technician
Earn a bachelor's degree through Northwood Tech's transfer opportunities. 
Northwood Tech has an easy admission process that can be completed in one visit. Please see the details under the "Requirements and Application" section to get started.
Tuition and Fees
Northwood Tech breaks down the cost of education, so you'll have a good idea of how much your education will cost. 
Financial Aid
Financial aid is available to help you pay for your education. It can come in the form of grants, loans, federal work-study, military and veterans benefits, division of vocational rehabilitation benefits, and scholarships. 
Estimated Total Program Costs 2023-24*
Drafting Technician
26 Credits | 1 Year
$4,206
---
*Tuition is an estimate and does not include any miscellaneous fees for various courses, tools, books, supplies or uniforms. Program book costs are in addition to tuition and fees and vary depending on course selection and where the books are purchased or rented. 
After the Northwood Tech Drafting Technician Program
Upon completion of the program, you will earn a Drafting Technician technical diploma. Continue your education in the Architectural Commercial Design associate degree program.
Transfer Center
Transfer your Northwood Tech credits to a four-year college to earn your bachelor's degree and beyond. 
Career Outlooks
Northwood Tech's graduates experience success. Learn more about the types of careers you can get after graduation.