Truck Driving
Technical Diploma
10 Credits | Less than 1 Year
Multiple Start Dates
January, April, July, and October 
New Richmond, Rice Lake
Career Cluster: Transportation, Distribution and Logistics
Join a growing field where there is a demand for truck drivers in local and long distance employment. Learn from instructors who are state-certified examiners and become fully prepared to successfully complete the CDL Road Test. You will be on your way to a rewarding career!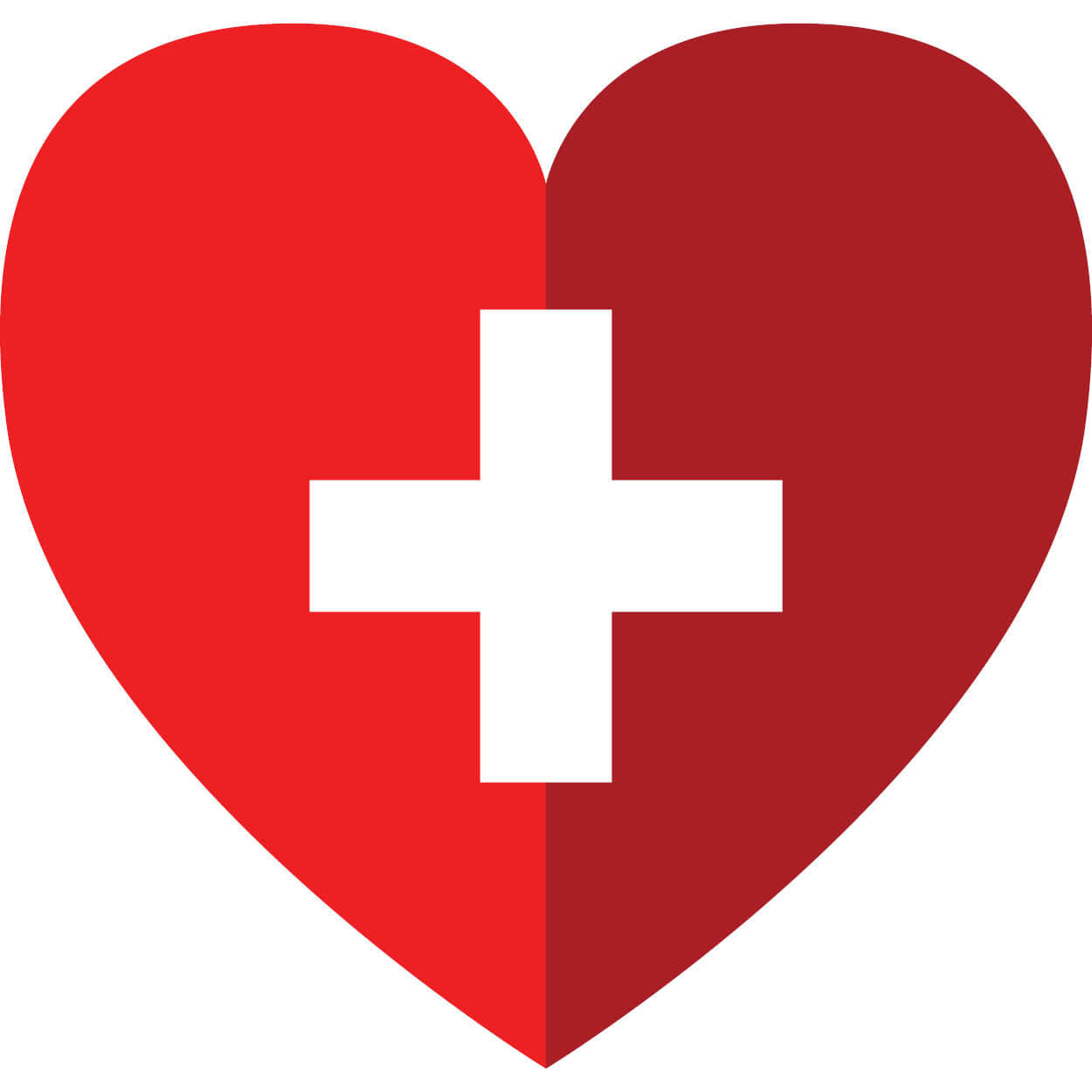 Financial assistance may be available as part of the West Cap Skills Enhancement Program. Learn more about this opportunity here.
Program Overview
Professional truck drivers are responsible for the safe, efficient delivery of goods between locations. Spend time behind the wheel learning how to maneuver trucks in a variety of real-world scenarios. You will develop backing and driving skills through classroom, lab, range and roadway experiences. Non-technical skills such as communications will also be discussed. With successful completion of this program, you will have the ability to obtain your Commercial Driver's License. Opportunities to earn additional CDL endorsements will also be available. 
The CDL test is not included within the Truck Driving program. Testing fees are set by the state of Wisconsin. To test and receive your CDL, you have the option to test at Northwood Tech or with any examiner in Wisconsin. Testing through Northwood Tech reduces some of the process for you. Please expect an additional fee for the test.
Program Outcomes
Truck Driving graduates will be able to:
Perform Basic Truck Driving Operations
Adhere to Safe truck driving operating procedures
Explain advanced operating practices
Explain vehicle systems and reporting malfunctions
Comply with non-driving activity activities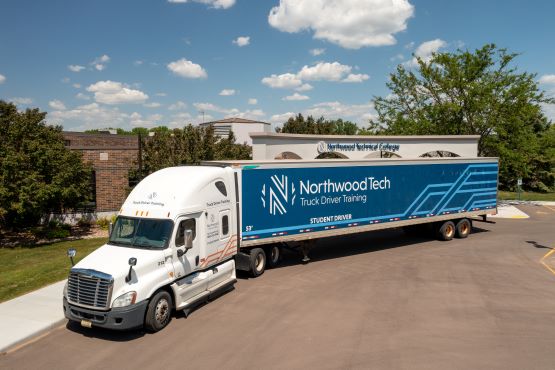 There is a current high demand for entry level truck drivers in local and long distance employment. After your 10 week program you will find yourself behind the wheel in a satisfying career. Entry level salaries are generally in excess of $40,000 per year with potential to earn more than $60,000 per year with experience. Most employers also offer health, vacation and retirement benefits.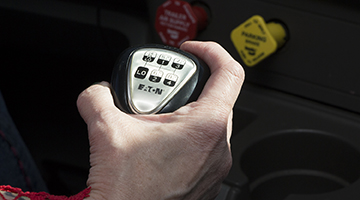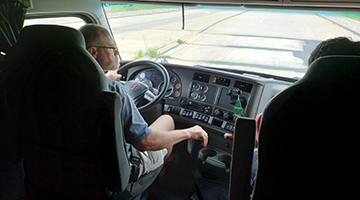 Excellent starting wages.
Academics
Your ultimate goal is to earn your Commercial Driver's License. Learn from those who have work experience in the industry and who conduct CDL tests for the State of Wisconsin. Be better prepared to successfully pass your CDL tests, from vehicle pre-trip inspections, to basic control skills and the road test. 
Truck Driving is a 10-week program offered at the New Richmond and Rice Lake campuses with coursework in the classroom, on the driving range and on the road.  
You will cover the basics from learning how to document hours of service, cargo handling and how to drive and shift an 18-wheeler.  Advanced activities will be learning how to maneuver and back a big rig in challenging situations. 
Real-World Training Opportunities
Through classroom and behind the wheel instruction, you will experience realistic situations that you can expect to encounter behind the wheel of a truck. Experience rural, small town and urban driving settings that will better prepare you for working in the trucking industry. 
You will get to see actual terminal operations and talk with employers as well as seeing DOT weight enforcement personnel on the job.  
Required Courses
This 10-week program will lead you to a Truck Driving technical diploma and the ability to earn your Commercial Driver's License. With safety as priority, progress from basic driving skills to more advanced operations. 
This is the first of three courses in the 10-week Truck Driving technical diploma. Become prepared for entry-level positions as a commercial driver and understand basic information about trucks and their operation. You will need to present your DOT physical (Fed-Med) card and CDL Permit (CLP) prior to enrolling in the course. A scheduled drug screen is required prior to behind-the-wheel training. If you need assistance with passing the CLP, refer to the CDL Theory course designed to help you prepare for the test. NOTE: It is required that the Truck Driving program students enroll in all three levels of truck driving (30458304, 30458305, 30458303) at the same time to secure space. PREREQUISITE: Admission to the Truck Driving, Utility Construction Technician or Diesel Equipment Technician Plan.
This is the second of three courses in the Truck Driving technical diploma. This course will focus on obtaining the Commercial Driver's License (CDL) while highlighting industry regulations, trip planning, hours of service, and driver safety. Corequisite: 30458304 Truck Driving - Semi Level 1. Corequisite override required for students enrolled as part of a contract through Workforce & Community Development (WCD). Work with Associate Dean of WCD for override.
This is the third and final course in the Truck Driving technical diploma. Refine the skills learned in the first two levels assuring readiness for the industry (and to obtain a CDL). The primary focus includes entry-level requirements, program certifications, advanced operations, and technical backing skills. Corequisite: 30458305 Truck Driving - Semi Level 2.
Northwood Tech has an easy admission process that can be completed in one visit. Please see the details under the "Requirements and Application" section to get started.
Tuition and Fees
Northwood Tech breaks down the cost of education, so you'll have a good idea of how much your education will cost.
Estimated Total Program Costs 2023-24*
Truck Driving
10 Credits | Less than 1 year
$2,113
---
*Tuition is an estimate and does not include any miscellaneous fees for various courses, tools, books, supplies or uniforms. Program book costs are in addition to tuition and fees and vary depending on course selection and where the books are purchased or rented. 
After the Northwood Tech Truck Driving Program
Upon completion of the program, you will have the ability to earn your Commercial Driver's License (CDL).
Transfer Center
Transfer your Northwood Tech credits to a four-year college to earn your bachelor's degree and beyond. 
Career Outlooks
Northwood Tech's graduates experience success. Learn more about the types of careers you can get after graduation. 
Professional Licensure and/or Certification Information
Northwood Tech's Truck Driving program is designed to prepare students to obtain the required licensure to be employed/practice in the state of Wisconsin. However, Northwood Tech has not made a determination whether this program meets licensure requirements in states other than Wisconsin. Students who may be seeking professional licensure or certification in states other than Wisconsin should contact the appropriate licensing agency in that state to verify that the Northwood Tech program meets licensure or certification requirements. 
For more information, visit: