Leadership at Northwood Technical College
Northwood Technical College is one of 16 technical colleges that makes up the Wisconsin Technical College System. As the largest geographic technical college district in the state, Northwood Tech has four main campuses in Ashland, New Richmond, Rice Lake, and Superior. Each campus has a local administrator, along with a single districtwide President, College Leadership Team, and Board of Trustees. In addition, deans are districtwide positions that oversee programming at all four campuses.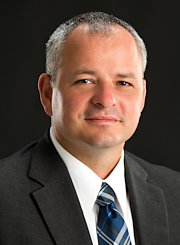 President's Welcome
Welcome to Northwood Technical College,
At Northwood Tech, we are committed to making our students' educational journey a successful one. Our students choose from more than 60 degree programs, and they come to us from all walks of life. Some earn their degree and immediately enter the workforce while others strive to earn their associate degree and transfer to a four-year college or university. Others return to Northwood Tech to upgrade their skills to take advantage of career advancement opportunities.
This website is designed to help you get acquainted with the educational opportunities and resources that are available at Northwood Tech. The College is committed to helping you attain your educational goals within a supportive learning and teaching environment. Our graduates proudly tell us how much they appreciate Northwood Tech's outstanding faculty and staff, educational opportunities, support services, affordable tuition, up-to-date technology, and flexible scheduling options.
Our focus at Northwood Tech is to put the student first. If you have any questions, please don't hesitate to ask us for help. We are confident we are the right place for you to pursue your lifelong journey of learning and growth! 
Warm regards, 
 
Dr. John Will
President 

The President provides overall organizational leadership for the College guided by the College mission and vision and Board policies.

The College Leadership Team establishes the overall strategic direction for the College, is accountable for the accomplishment of the goals in support of the Board ENDS statements and determines and approves all major College initiatives.

The Board of Trustees approves and monitors College goals and outcomes (ENDS statement) and is a liaison to our customers and the community.

The divisional and academic deans provide leadership for program discovery, curriculum, review and assessment, partnerships and more.