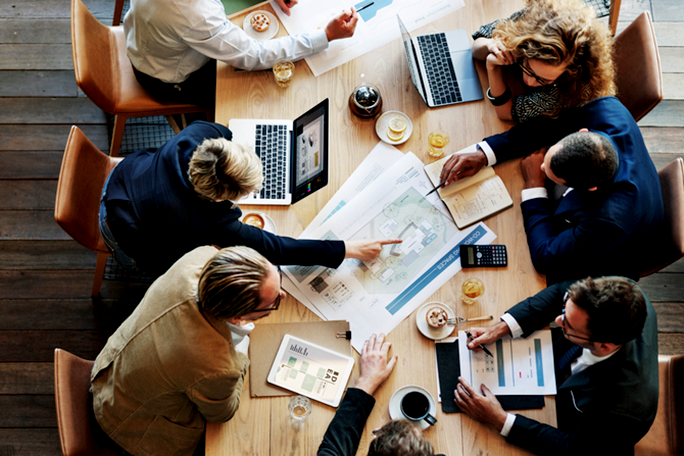 Supervisory Leadership
Technical Certificate
18 Credits | Less than 1 year
Ashland*, New Richmond*, Rice Lake*, Superior*, Online
Outreach Centers: Balsam Lake*, Hayward*, Ladysmith*
*Combination of Online, Your Choice and On Site instruction. Select courses available at the Northwood Tech Outreach Centers. Please contact your local campus for specifics
Update your leadership and management skills to prepare for a future supervisory job or to complement your current managerial position. By completing the Supervisory Leadership certificate you'll be prepared to be employed in a variety of businesses and industries.
Program Overview
The Supervisory Leadership certificate allows you to customize your training with short, achievable goals. Rather than completing the entire associate degree, you may select course clusters that complement your degree choice.
Program Outcomes
The Supervisory Leadership certificate will prepare you to:
Maximize use of time and resources
Minimize wasted effort
Address difficult situations in positive ways
Possess supervisory, communication, and leadership skills
Understand what motivates people in the workplace
Create efficient, customer-friendly processes
Develop productive work teams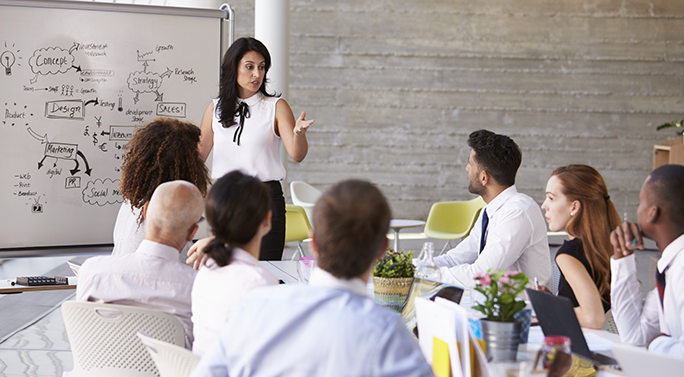 Practice and perform the interpersonal aspects of dealing with and coaching our employees to create a high-performing team. Take two courses a semester, one night a week to supplement class time with online learning to complete the certificate in less than one year. 
Academics
After you complete the Supervisory Leadership, you'll be able to maximize your time and resources, minimize wasted effort, address difficult situations in positive ways and possess supervisory, communication and leadership skills.
Works Around Your Schedule
There are flexible formatted courses that work with your schedule using connectivity platforms so you may learn from where ever you are.
Cutting-Edge, Relevant Courses
Continuous networking with business professionals, employers and recent graduates keeps your courses up to date and applicable to your future career.    
Earning the certificate may give you the recognition you need to move into a management role for your present job.
Required Courses
In the 18-credit Supervisory Leadership certificate required courses, you have the option of choosing nine credits that center around a career cluster. A few of the clusters include supervision, building teams and organizational development.
In Leadership Development, the learner applies the skills and tools necessary to fulfill his/her role as a modern leader. Each learner will demonstrate the application of evaluating leadership effectiveness and organization requirements, individual and group motivation strategies, implementing mission and goals, ethical behavior, personal leadership style and adaptation, impacts of power, facilitating employee development, coaching, managing change, and effective conflict resolution.
In Supervision, the learner applies the skills and tools necessary to perform the functions of a frontline leader. Each learner will demonstrate the application of strategies and transition to a contemporary supervisory role including day-to-day operations, analysis, delegation, controlling, staffing, leadership, problem solving, team skills, motivation, and training.
Provides an overview of the general legal responsibilities of an organization. Analyzes the current employment laws in the U.S. and their impact on employer/employees. Examines the supervisor's role in dealing with harassment in the workplace. Compares how appeals can be addressed in both union and nonunion environment.
Supervisory Leadership is Part of a Career Pathway
As a Supervisory Leadership student at Northwood Tech, you can earn credentials each step of the way! 
This is the program you're looking at. 
Continue your education and earn an associate degree.
60 Credits / 2 Years Full Time; Part Time Options Available
Potential Careers
Supervisor, Coach, Manager, Team Leader, Group Leader, Department Head, Mentor
60 Credits / 2 Years Full Time; Part Time Options Available
Potential Careers
Program Coordinator, Marketing and Communications Coordinator, Volunteer Coordinator, Director of Programs, Director of Development
Continue your education to earn your bachelor's degree.
Northwood Tech has an easy admission process. Get started by completing the Online application form. 
Tuition and Fees
Northwood Tech breaks down the cost of education, so you'll have a good idea of how much your education will cost.
Learn More About Paying for College
Estimated Total Program Costs 2023-24*
Supervisory Leadership
18 Credits | Less than 1 year
$2,839
---
*Tuition is an estimate and does not include any miscellaneous fees for various courses, tools, books, supplies or uniforms. Program book costs are in addition to tuition and fees and vary depending on course selection and where the books are purchased or rented. 
After the Northwood Tech Supervisory Leadership Program
Upon completion of the program, you will earn a Supervisory Leadership certificate. Continue your education in the Nonprofit Leadership associate degree and/or the Leadership Development associate degree.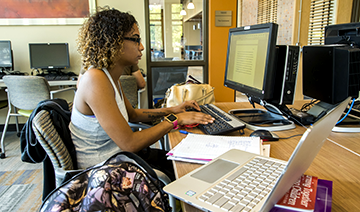 Transfer Center
Transfer your Northwood Tech credits to a four-year college to earn your bachelor's degree and beyond. 
Career Outlooks
Northwood Tech's graduates experience success. Learn more about the types of careers you can get after graduation.