Braham, Frederic, Luck, Pine City and Rush City Class of 2024
Congratulations! As a member of the Braham High School, Frederic High School, Luck High School, Pine City High School and Rush City High School Class of 2024, you qualify for the recently announced Frandsen Family Foundation Scholarship, which promises to pay for two years of tuition to everyone who attends a technical college. Check out what this means for you as a high school senior or a home schooled student in the area.
What does the scholarship cover? 
The scholarship covers any remaining tuition and fees after the student's Federal Pell Grant and WI State Grant have been applied to the student's account
Up to a $1,000 stipend for books, tools and supplies will be available
How to Apply & Eligibility
To apply for the 2024-25 academic year, students must complete the Frandsen Family Foundation Scholarship Application and the 2024-25 FAFSA.
To be eligible, students must be enrolled in a program beginning in the semester following receipt of a high school diploma from Braham High School, Frederic High School, Luck High School, Pine City High School, Rush City High School or Homeschool.

First Year Scholarship: Students must complete a 2024-25 FAFSA and enroll full-time (minimum 12 credits per semester) in a non-associate of arts degree program at any campus of Northwood Technical College.
Second Year Scholarship: The Scholarship will be renewed for the 2025-26 academic year if the student meets the following conditions:

Successfully complete 24 credits during the 2024-25 academic year
Achieve a minimum GPA of 2.0 at the end of the 2024-25 academic year
Meet with academic advisor each semester
Why a technical college? 
At a technical college, you will receive a hands-on education that prepares you with the skills that employers are looking for in an employee.
You know that when you choose a program at a technical college that there are jobs available in that field, locally and nationwide.
You save time and money by attending a technical college. Many careers do not require a bachelor's degree; oftentimes, one or two years of education plus experience is more valuable to an employer than a four-year degree.
Technical colleges offer transfer options to a four-year college for those careers that do require more education. 
Northwood Tech has four campuses throughout Northwest Wisconsin, so you can attend college either close to home or venture away. 
Why choose Northwood Tech?
At Northwood Tech, you're more than just another face in the crowd. The staff and faculty know you by your name and care about your success.

Northwood Tech provides four campuses to choose from in a wide variety of geographical regions. Northwood Tech's campuses are located in Ashland, New Richmond, Rice Lake and Superior with outreach centers in Hayward, Ladysmith and Balsam Lake. 

You can get the traditional college experience by living in Northwood Tech's dorms (select campuses). Northwood Tech shares housing with UW-Superior, Northland College (in Ashland) and UW-Eau Claire (Barron County). 

There are over 100 programs and certificates to choose from at Northwood Tech in a wide variety of careers.

Northwood Tech's faculty have years of hands-on experience in the field, which will provide you with valuable insight as well as industry connections.

Northwood Tech is a consistently top-ranked college in the nation. Recent top rankings include:

Top 25 two-year trade school nationally, Forbes Magazine

Auto Mechanic, Cosmetology, Medical-Clinical Assistant and Welding programs top vocational programs in the nation, Washington Monthly

12th in the nation for Education Outcomes, Wallet Hub

Top 10 percent in at least 35 different categories, National Community College Benchmark Project

Top 150 community college, Aspen Institute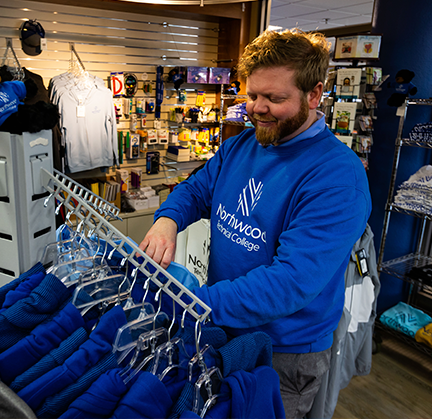 Visit Us!
Get the Northwood Tech experience by visiting a campus. You can schedule a campus tour or a program shadow to get a real feel for Northwood Tech, or Northwood Tech has events throughout the year that are open to the public.
Learn More or Schedule a Visit