100%
Employed
Northwood Tech FY 2021-2022 Graduate Follow-Up Survey
Employed in Related Field
60%
Employed in a Related Field
Northwood Tech FY 2021-2022 Graduate Follow-Up Survey
Percent of Graduates Furthering Their Education
0%
Graduates Reported Furthering Their Education
Northwood Tech FY 2021-2022 Graduate Follow-Up Survey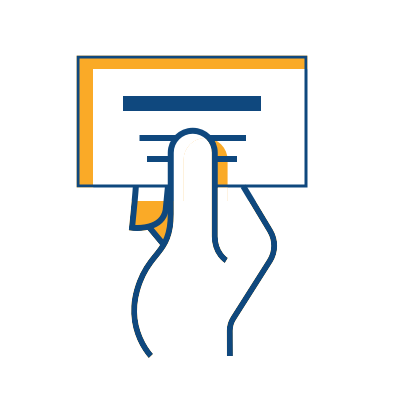 $40,000 - $41,597
Range of Yearly Salary
Northwood Tech FY 2021-2022 Graduate Follow-Up Survey
Careers
Typical positions available after graduation include: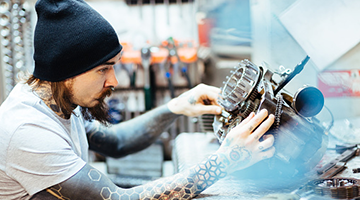 Power Sports Technician
Power Sports Technician inspect, service and repair motorized power equipment. Technicians often specialize in one type of equipment, such as motorcycles, motorboats or outdoor power equipment.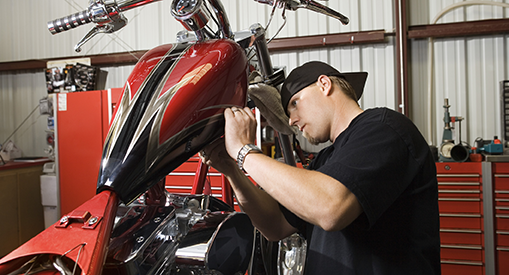 Motorcycle Technician
Motorcycle Technicians diagnose, adjust, repair, or overhaul motorcycles, scooters, mopeds, dirt bikes or similar motorized vehicles.
Additional opportunities include:
Motorcycle, Marine and Outdoor Power Products Technician 

Industrial Equipment Technician

Outboard Motor Technician 

Chainsaw Technician 

Lawn and Garden Equipment Technician 

ATV Technician 

Partsperson

Small Engine Shop Owner
"Having never been to college before, it was a little scary for me at first. Once I started my education at Northwood Tech, the staff and students made me feel welcome, and I made a few good friends along the way. As far as my time with the instructor and the Power Sports program, having never touched an engine in my life, the skills he taught me have more than prepared me for the power sports world as well as life in general."