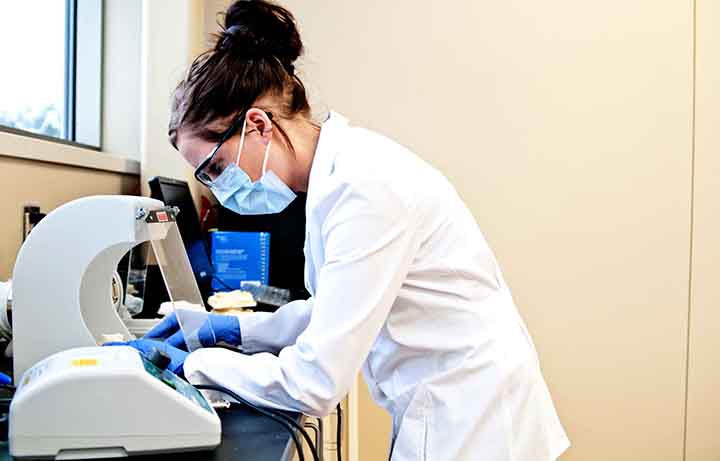 Dental Assistant
Technical Diploma
33 Credits | 1 Year
Technical Diploma | Financial Aid-Eligible
Rice Lake
Career Cluster: Health Sciences
Students in selected health sciences programs will travel to the Shell Lake Health Education Center. Travel requirements are customized to meet individual program course competencies.
If you're interested in the fast-growing healthcare profession, a career as a dental assistant may be right for you. Northwood Tech's Dental Assistant program prepares graduates to work with dentists as they examine and treat patients. A variety of career paths await graduates including working in general or specialized dental offices, dental laboratories or employment with federal, state or city agencies.
Program Overview
Dental assistants with documented skills also may carry out a variety of laboratory, clinical and office duties. Some dental assistants manage the office and are responsible for patient scheduling and bookkeeping functions. Most dental assistants work in general or specialized dental offices, either for individual dentists or for groups of dentists. Some dental assistants may choose to work for insurance companies, dental laboratories, or dental supply companies. The dental assistant also may find employment with federal agencies such as the Veterans Affairs; United States Public Health Services; the Armed Forces; or a state, county or city health facility.
Program Outcomes
Dental Assistant graduates will be able to:
Perform a variety of advanced supportive dental procedures
Manage infection and hazard control
Produce diagnostic intraoral and extraoral radiographs on a variety of patients
Perform advanced dental laboratory procedures
Demonstrate professional behaviors, ethics, and appearance
Perform dental office business procedures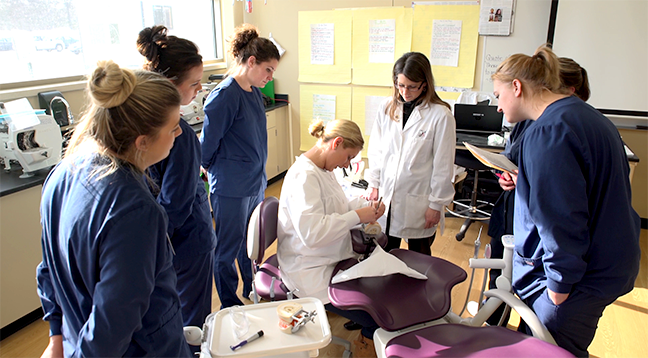 In this nine-month program, you'll apply skills learned in the classroom such as dental and general anatomy, dental health safety, dental chairside, dental materials, dental radiography and professionalism in a clinical setting with patients.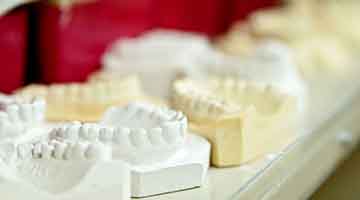 Take theory learned in the classroom and implement the theory by working with real clients.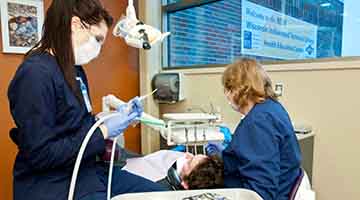 Northwood Tech's advisory committee makes sure Northwood Tech has the latest technology available for training purposes.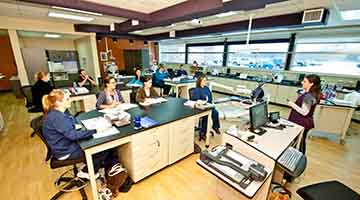 Guest speakers, field trip opportunities and interactions with business experts help establish your professional network. 
Academics
Dental Assistant classes are currently offered face-to-face on campus at Rice Lake. It is a nine-month technical diploma program.
Northwood Tech is large enough to serve you but small enough to know you. Northwood Tech's experienced instructors are knowledgeable, approachable and eager to help you. 
Northwood Tech's continuous networking with business professionals, employers and recent graduates will ensure your courses are up-to-date and applicable for your future career. 
Northwood Tech's Dental Assistant graduates are in high demand. According to the most recent graduate survey responses, 100 percent of grads were employed within six months of graduating. 
Required Courses
Courses address the essential theoretical and practical instruction to develop skills in dental assistant procedures and professionalism. 
Prepares dental assistant students to chart oral cavity structures, dental pathology, and restorations and to assist a dentist with basic dental procedures including examinations, pain control, amalgam restoration, and cosmetic restoration. Students will also develop the ability to educate patients about preventive dentistry, brushing and flossing techniques, and dental procedures, using lay terminology. Throughout the course, students will apply decoding strategies to the correct use and interpretation of dental terminology. COREQUISITES: 10508101 Dental Health Safety, 10508304 Dental and General Anatomy, 10508113 Dental Materials, and 10508103 Dental Radiography and 31508306 Dental Assistant Clinical.
Prepares dental auxiliary students to operate x-ray units and expose bitewing, periapical, extra oral, and occlusal radiographs. Emphasis is placed on protection against x-ray hazards. Students also process, mount, and evaluate radiographs for diagnostic value. In this course students demonstrate competency on a manikin. In addition, students expose bitewing radiographs on a peer, role-play patient. Students gain further experience in exposing radiographs on patients in the clinical portion of their program. This course also provides the background in radiographic theory required for students to make informed decisions and adjustments. Corequisites: 10508101 Dental Health Safety, 10508304 Dental and General Anatomy, 10508113 Dental Materials,31508306 Dental Assistant Clinical, and 31508302 Dental Chairside.
Prepares dental assistant students to apply fundamentals of general and dental anatomy to informed decision-making and to professional communication with colleagues and patients. PREREQUISITE: Acceptance into the Dental Assistant program AND COREQUISITES of 31508302 Dental Chairside, 10508101 Dental Health Safety, 10508103 Dental Radiography, 10508113 Dental Materials, and 31508306 Dental Assistant Clinical.
Northwood Tech has an easy admission process that can be completed in one visit. Please see the details under the "Requirements and Application" section to get started.
Tuition and Fees
Northwood Tech breaks down the cost of education, so you'll have a good idea of how much your education will cost.
Financial Aid
Financial aid is available to help you pay for your education. It can come in the form of grants, loans, federal work-study, military and veterans benefits, division of vocational rehabilitation benefits, and scholarships. 
Students in the Dental Assistant program may not be eligible to receive full financial aid, due to Department of Education regulations on how credits are recognized. For more information contact your campus Financial Aid Advisor. 
Estimated Total Program Costs 2023-24*
Dental Assistant 
33 Credits | 1 Year
$6,155
$1,200 for tools, supplies and uniforms
---
*Tuition is an estimate and does not include any miscellaneous fees for various courses, tools, books, supplies or uniforms. Program book costs are in addition to tuition and fees and vary depending on course selection and where the books are purchased or rented. 
After the Northwood Tech Dental Assistant Program
Upon completion of the program, you will earn a technical diploma in Dental Assistant.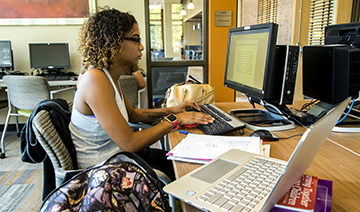 Transfer Center
Transfer your Northwood Tech credits to a four-year college to earn your bachelor's degree and beyond. 
Career Outlooks
Northwood Tech's graduates experience success. Learn more about the types of careers you can get after graduation. 
The program in dental assisting is accredited by the Commission on Dental Accreditation [and has been granted the accreditation status of "approval without reporting requirements"]. The Commission is a specialized accrediting body recognized by the United States Department of Education. The Commission on Dental Accreditation can be contacted at (312) 440-4653 or at 211 East Chicago Avenue, Chicago, IL 60611. The Commission's Web address is https://coda.ada.org/.