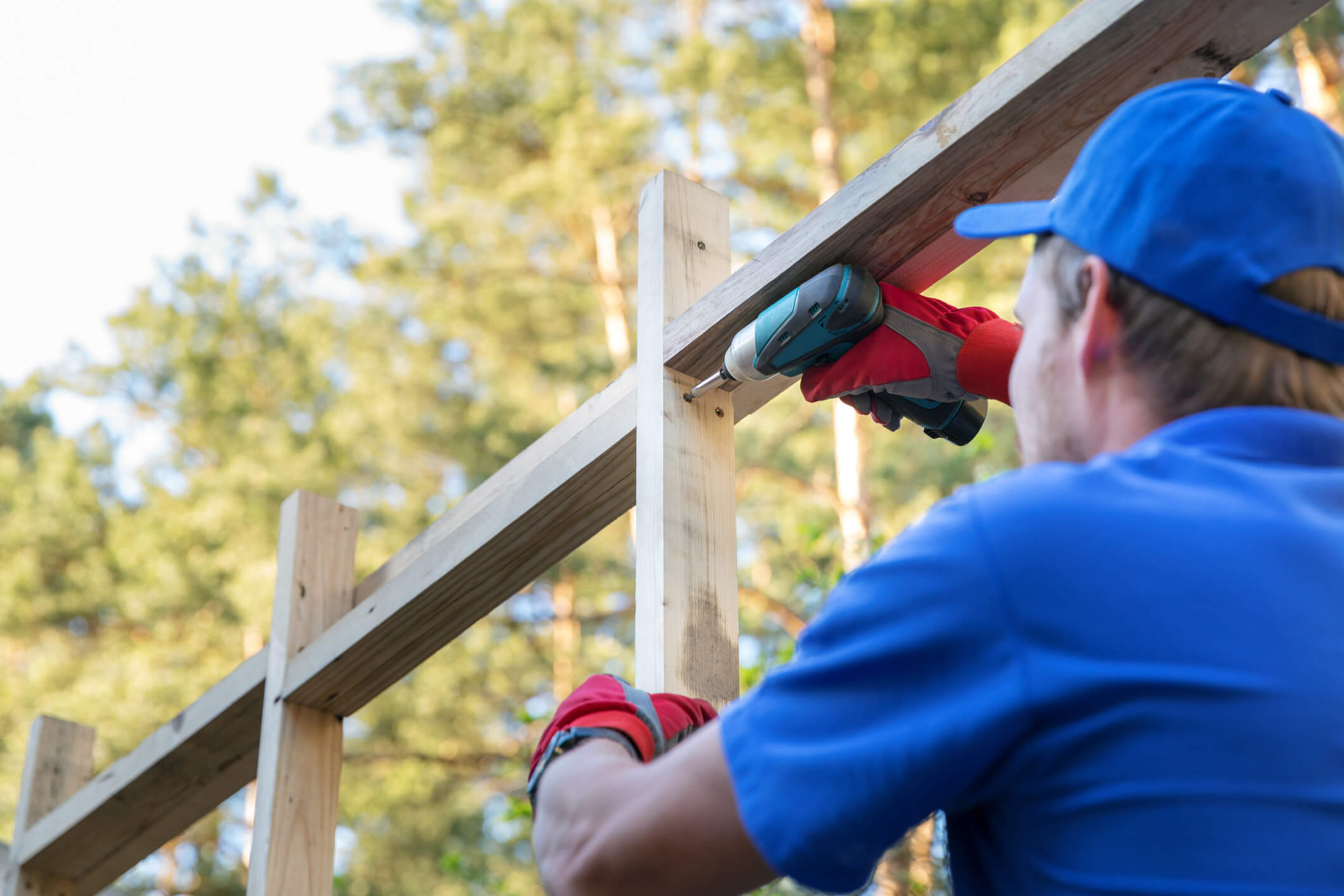 Construction Essentials
Technical Diploma
9 Credits | Less than 1 year
Custom Delivery 
Career Cluster: Architecture and Construction
This program is currently only available through customized training. Please connect with Deb Kutrieb, Dean, Skilled Trades at 715.788.7191 or email Deb Kutrieb for any questions regarding training needs.
The Construction Essentials program will provide you with the basic knowledge and skills necessary for entry-level job success in the construction field.
Program Overview
You will find entry-level job success with an opportunity to build your knowledge, skills and professionalism to further your career. You will learn the basic fundamentals of construction framing and drafting along with print reading and math concepts related to construction. Safety principles and the use of hand and power tools will be covered.
Program Outcomes
Construction Essentials graduates will be able to:
Use hand and power tools and equipment
Apply industry recognized safety practices and procedures
Interpret construction drawings
Demonstrate industry building practices and material application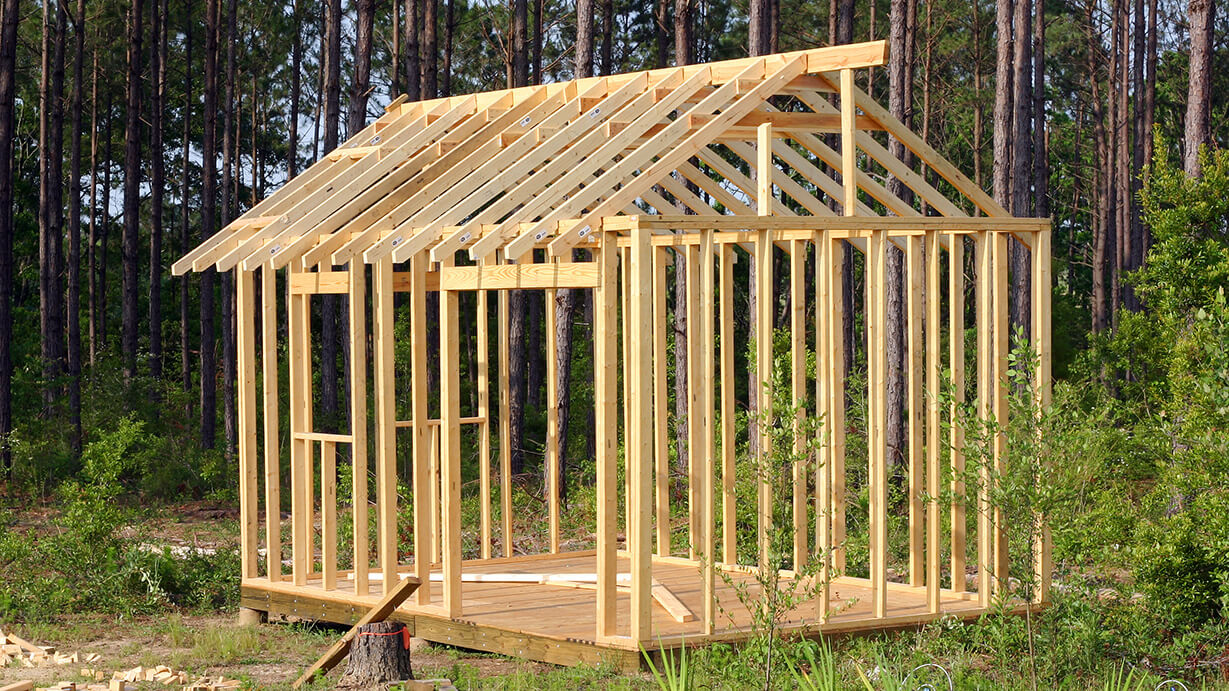 "If you have the opportunity to do this, make sure you don't let it go by. You're going to save a lot of time, and you're going to save a lot of money, and you're going to have a lot of fun doing it."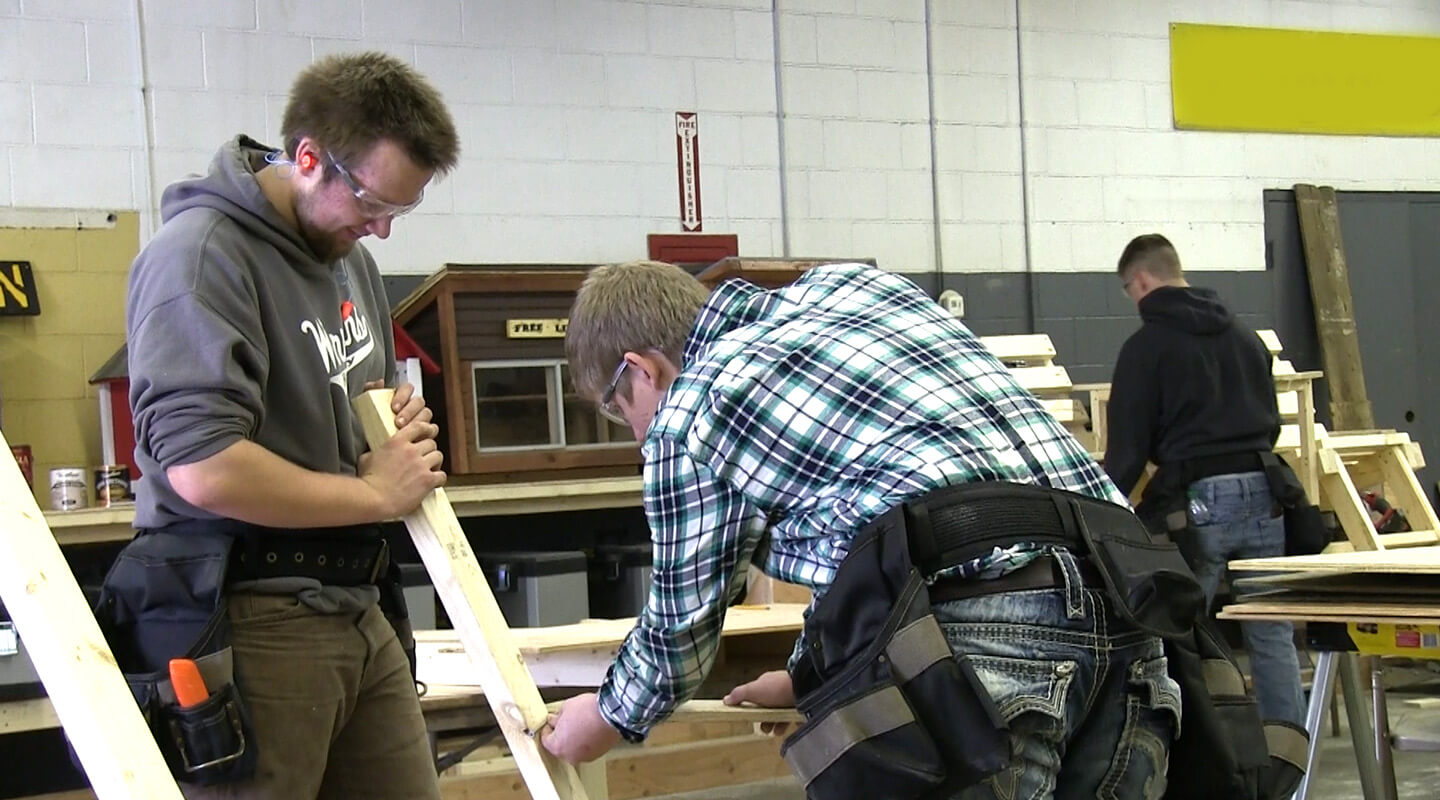 Building layouts and framing competencies are applied in the classroom through hands-on learning. 
Offered at off-campus sites to increase training opportunities for high school students.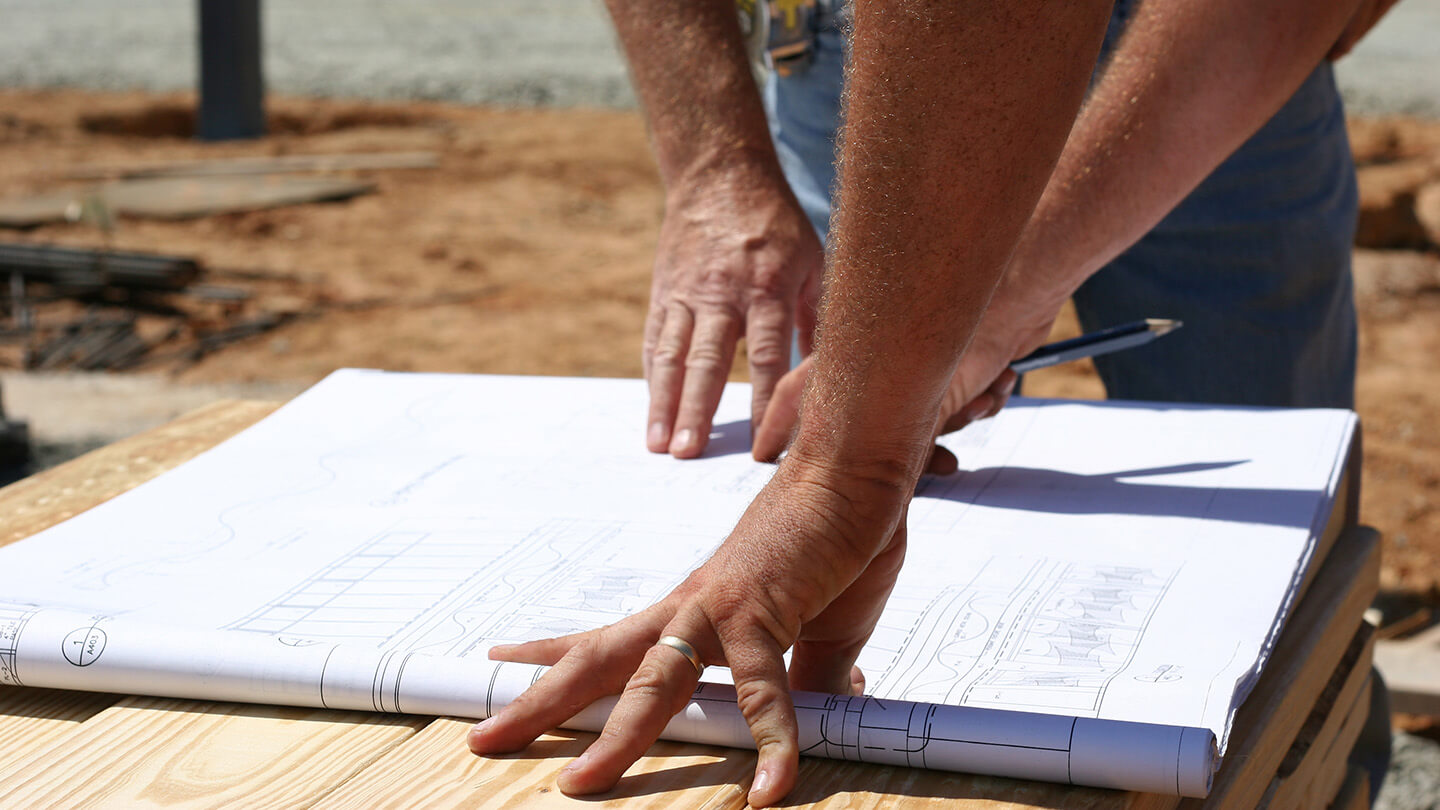 You will learn to visualize structures, elevations, views, details and sections from drawings. 
Academics
You will learn the fundamentals of construction framing and drafting along with print reading and math concepts. Safety principles and the use of hand and power tools will also get you on your way towards your career.
You'll learn from industry-respected instructors who have worked in the industry for years.
You will learn construction framing and drafting to meet Wisconsin state code and print reading and math related to the construction field.
Earn credentials every step of the way! You can complete this course and continue your education to earn the Construction and Cabinetmaking two-year technical diploma to advance your skills. 
Required Courses
This program focuses on construction framing and print reading to get you familiar with the basics of the construction industry.
This is a lab/shop applications course that covers the operations required in building layout, and the framing of floors and walls to meet Wisconsin State Code. Competencies are learned through actual hands-on applications. COREQUISITES: 32410339 Print Reading for Building Construction, and 32804325 Applied Technical Math 1.
This course provides instruction in reading and interpreting shop drawings, residential drawings, and commercial building plans. Emphasis is placed on building terminology and learning conventional techniques of communicating building methods from the designer to the builder. Students learn to visualize the structure and to interpret elevations, plan views, details, and sections from drawings. They also learn to read and interpret building specifications.
This technical diploma course begins with a short review of basic arithmetic skills and continues with the application of these skills. Problem solving involving fractional and decimal dimensions is emphasized. The course also includes introductory algebra with emphasis on utilization of formulas including work with signed numbers. First-degree equation solution is also emphasized.
Construction Essentials is Part of a Career Pathway
As a Construction Essentials student at Northwood Tech, you can earn credentials each step of the way!
You could take this first and get a credential.
9 Credits / 1 Year Part Time
Potential Careers
Construction Worker, Construction/Carpenter Laborer, Carpenter Assistant, Carpentry Framer
Continue your education to advance your skills.
62 Credits / 2 Years Full Time
Potential Careers
Carpenter, Woodworking Machine Operator, Furniture Finisher, Millperson, Machine Setup Person, Cabinetmaker/Furniture Maker, Salesperson, Estimator, Drafter, Material Handling Specialist, Interior/Exterior Finisher
Continue your education and earn a bachelor's degree.
For more information on this program, scheduled sites and how to apply, email Deb Kutrieb, Dean of Skilled Trades, or call 715.788.7191.
Tuition and Fees
Northwood Tech breaks down the cost of education, so you'll have a good idea of how much your education will cost. 
Estimated Total Program Costs 2023-24*
Construction Essentials
9 Credits | Less than 1 year
$1,540
---
*Tuition is an estimate and does not include any miscellaneous fees for various courses, tools, books, supplies or uniforms. Program book costs are in addition to tuition and fees and vary depending on course selection and where the books are purchased or rented. 
After the Northwood Tech Construction Essentials Program
Upon completion of the program, you will earn a Construction Essentials technical diploma. Continue your education at Northwood Tech with the Architectural Woodworking & Cabinetmaking technical diploma and the Construction and Cabinetmaking technical diploma.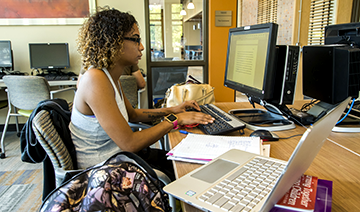 Transfer Center
Transfer your Northwood Tech credits to a four-year college to earn your bachelor's degree and beyond. 
Career Outlooks
Northwood Tech's graduates experience success. Learn more about the types of careers you can get after graduation.