Nursing - Associate Degree
Associate Degree
70 Credits | 2 Years
Financial Aid-Eligible
Ashland, New Richmond, Rice Lake, Superior
Career Cluster: Health Sciences
Students in selected health sciences programs will travel to the Shell Lake Health Education Center. Travel requirements are customized to meet individual program course competencies.
A career as an Associate Degree Nurse will provide you with a dynamic profession that encompasses compassion and caring with a scientific approach to promote optimal health for the individual, family, community and society. At completion of the program, you will be eligible to become a Registered Nurse through the state licensure examination.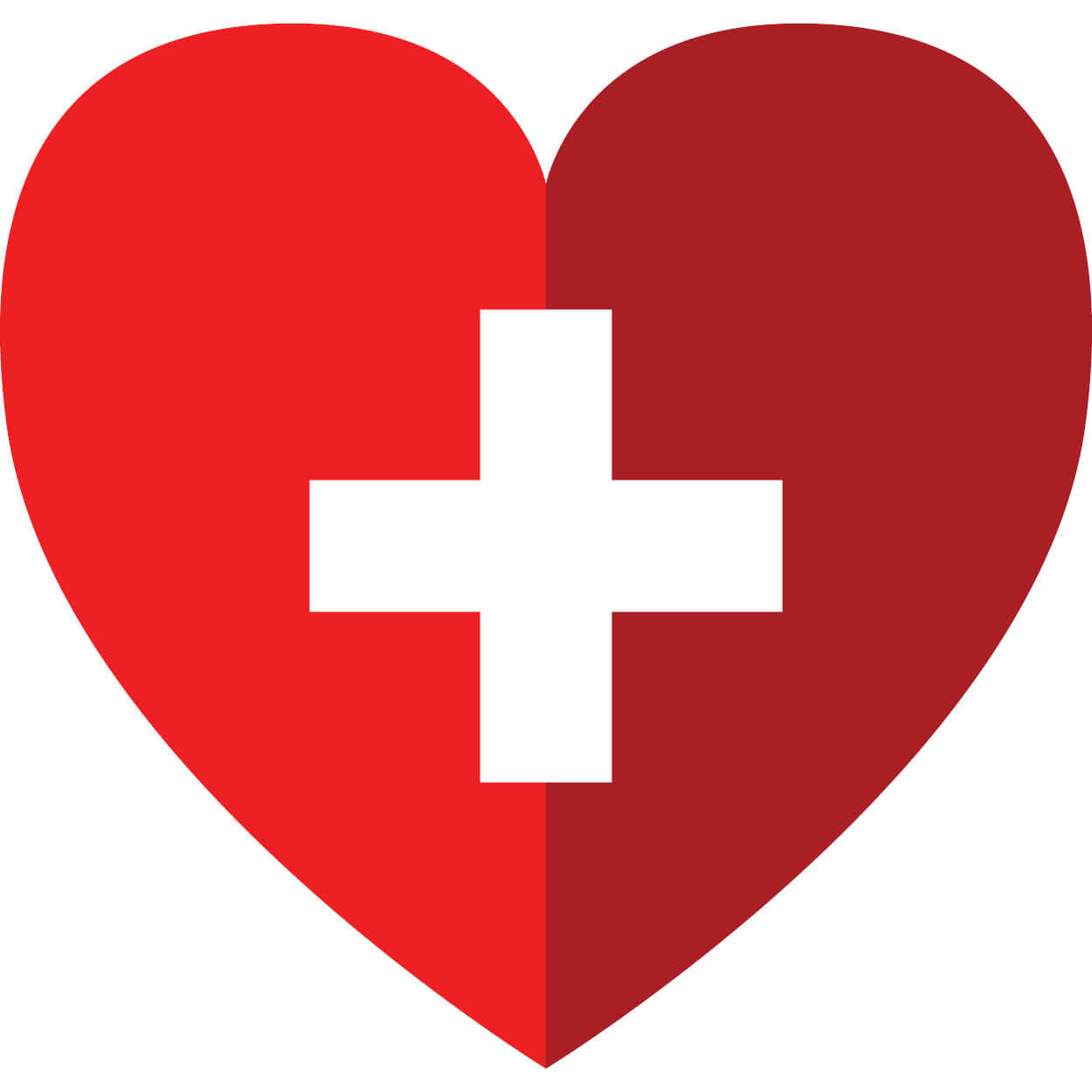 Financial assistance may be available as part of the West Cap Nursing Skills Program. Learn more about this opportunity here.
Program Overview
Nursing is the dynamic interpersonal goal-directed process that seeks to promote optimal health within the context of individuals, family, community and society. The concept of caring, which is central to nursing, is communicated through both attitude and action. Nursing uses the nursing process, a problem-solving approach, to provide holistic care to individuals, families and groups within the healthcare system. Through collaboration with other healthcare professionals, nursing is responsive to the needs of the community across the health-illness continuum. 
Northwood Tech offers a part-time version of the Nursing - Associate Degree program. Learn more about the Nursing - Associate Degree (Part-Time Option) program. 
Program Outcomes
Nursing - Associate Degree graduates will be able to:
Integrate professional nursing identity reflecting integrity, responsibility, and nursing
Communicate comprehensive information using multiple sources in nursing practice
Integrate theoretical knowledge to support decision making 
Integrate the nursing process into patient care across diverse populations
Function as a healthcare team member to provide safe and effective care
The U.S. Bureau of Labor Statistics (BLS) projects that employment of registered nurse is projected to grow 7% from 2019 to 2029, faster than the average for all occupations. About 175,900 openings for registered nurses are projected each year, on average, over the decade.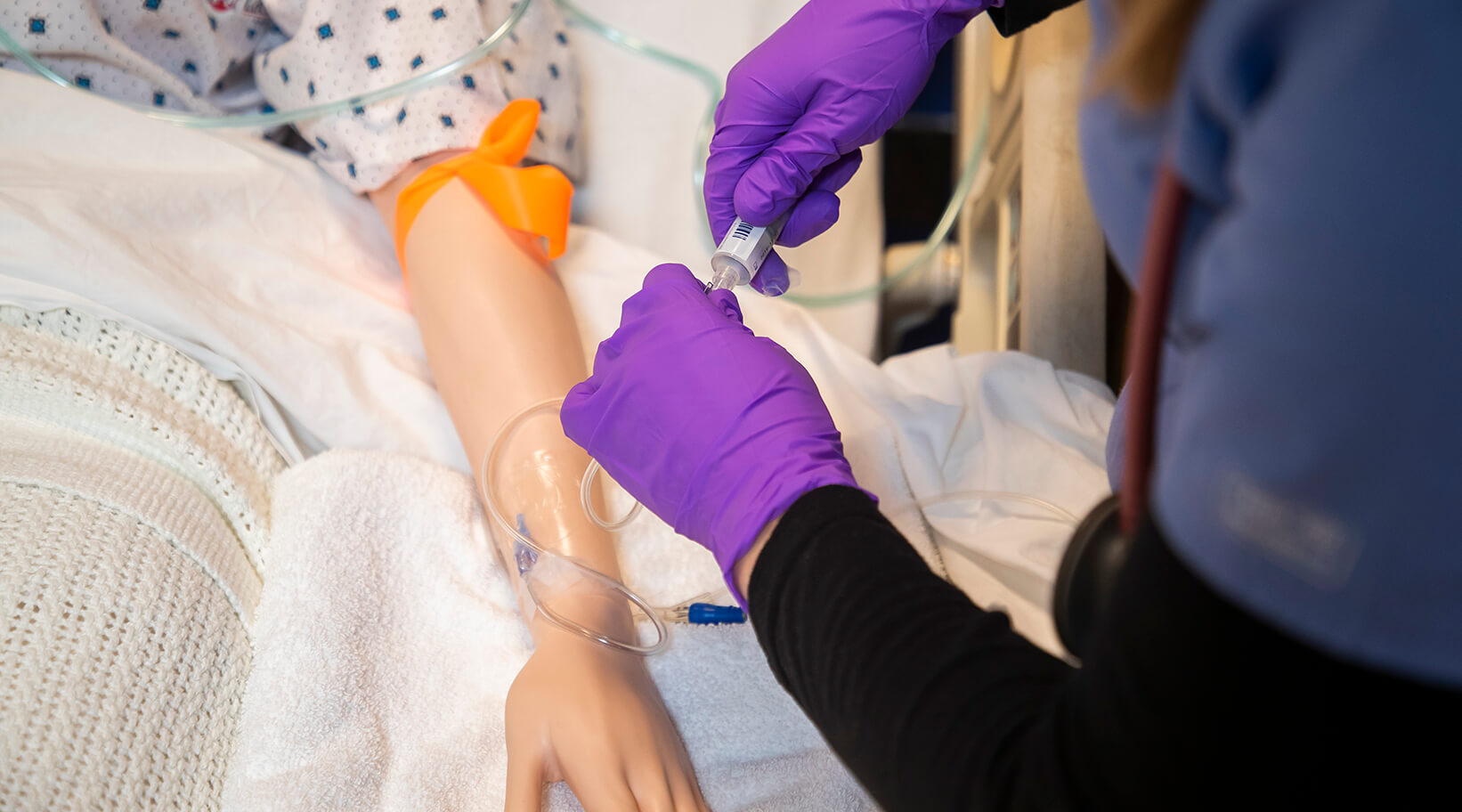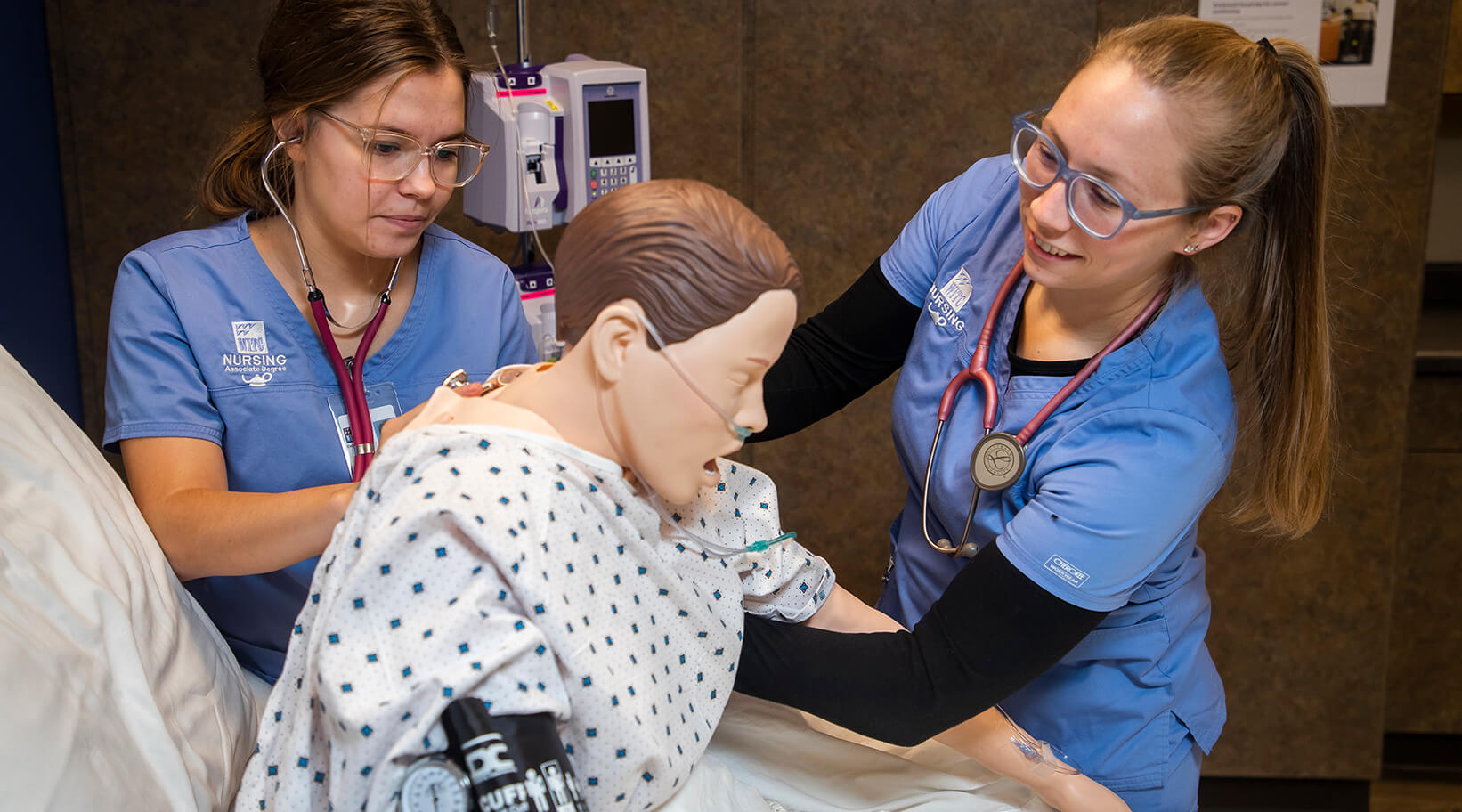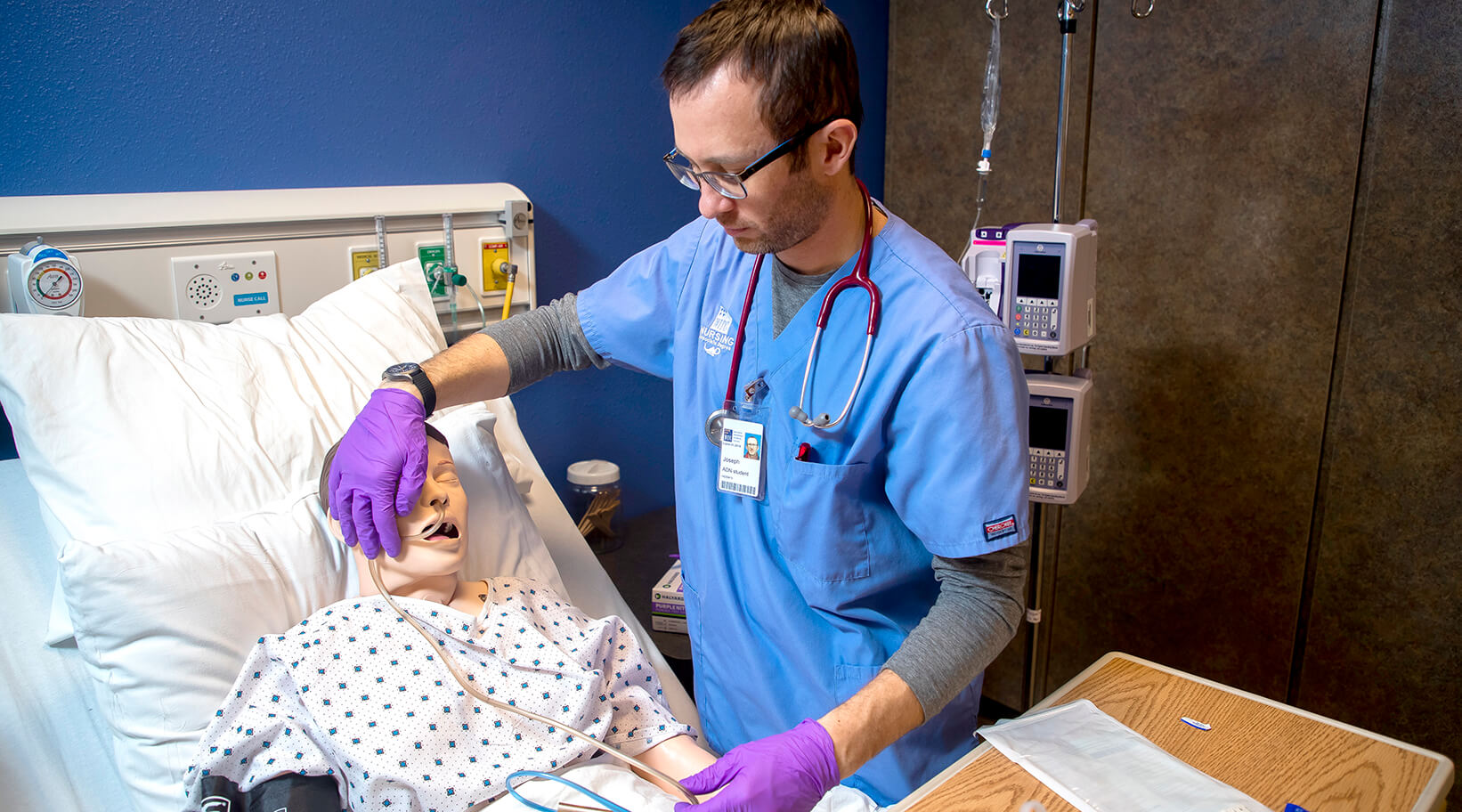 Academics
Registered nurses (RNs) record patients' medical histories and symptoms as well as help perform diagnostic tests and analyze results. They also operate medical machinery, administer treatment and medications, and help with patient follow-up and rehabilitation. Some nurses may work to promote general health by educating the public on warning signs and symptoms of disease. RNs may also run general health screenings or immunization clinics, blood drives and public seminars on various conditions. 
Graduates of the Nursing - Associate Degree program have the option to transfer, with junior standing, into a baccalaureate nursing program at any University of Wisconsin university and some private colleges. 
For the student that is a licensed practical nurse (LPN) and is interested in becoming an associate degree nurse, Northwood Tech offers a "LPN to ADN" track. The LPN to ADN pathway provides advanced standing for nursing courses in ADN Semesters 1 and 2 of the Northwood Tech ADN program.
RNs get personal satisfaction from helping people heal from injury or illness. As a nurse, you can make a dramatically positive difference in the lives of your patients, as well as their families. You could even save someone's life! 
Required Courses
Program-specific courses covered are Nursing Fundamentals, Pharmacology, Health Alterations, Health Promotion, Complex Health Alterations 1 and 2, Mental Health and Community Concepts, along with clinical and capstone experiences.  
This clinical experience applies nursing concepts and therapeutic nursing interventions to groups of patients across the lifespan. It also provides an introduction to leadership, management, and team building. COREQUISITES: 10543105 Nursing Health Alterations, 10806179 Advanced Anatomy and Physiology, and 10801196 Oral/Interpersonal Communication.
This course will cover topics related to the delivery of community and mental health care. Specific health needs of individuals, families, and groups will be addressed across the lifespan. Attention will be given to diverse and at-risk populations. Mental health concepts will concentrate on adaptive/maladaptive behaviors and specific mental health disorders. Community resources will be examined in relation to specific types of support offered to racial, ethnic, economically diverse individuals and groups. PREREQUISITES: 10543105 Nursing Health Alterations, 10543106 Nursing Health Promotion, 10543107 Nursing: Clinical Care Across the Lifespan, 10543108 Nursing: Introduction to Clinical Care Management, 10806179 Advanced Anatomy and Physiology, and COREQUISITE: 10809198 Introduction to Psychology.
This advanced clinical course requires the student to integrate concepts from all previous courses in the management of groups of clients facing complex health alterations. Students will have the opportunity to further develop critical thinking skills using the nursing process in making clinical decisions. Continuity of care through interdisciplinary collaboration is emphasized. COREQUISITES: 10543113 Nursing Complex Health Alterations 2, and 10809196 Introduction to Sociology.
Nursing - Associate Degree is Part of a Career Pathway
As a Nursing - Associate Degree student at Northwood Tech, you can earn credentials each step of the way!

The Nursing Assistant program is not embedded, but is a requirement for the Nursing - Associate Degree Program.
Nursing Assistant is required for the Nursing-Associate Degree.
Licensed Practical Nurse (LPN)
If you are a Licensed Practical Nurse (LPN) and are interested in becoming an associate degree nurse. Credits vary depending upon previously completed courses.
Potential Careers
Licensed Practical Nurse
Earn an associate degree.
70 Credits / At Least 2 Years Full Time, Part-Time Options Available
Potential Careers
Registered Nurse
Continue your education to earn a bachelor's degree.
Northwood Tech has an easy admission process that can be completed in one visit. Please see the details under the "Requirements and Application" section to get started.
Tuition and Fees
Northwood Tech breaks down the cost of education, so you'll have a good idea of how much your education will cost.
Financial Aid
Financial aid is available to help you pay for your education. It can come in the form of grants, loans, federal work-study, military and veterans benefits, division of vocational rehabilitation benefits, and scholarships. 
Estimated Total Program Costs 2023-24*
Nursing - Associate Degree
70 Credits | 2 Years
$12,290
$925 for tools, supplies and uniforms
---
*Tuition is an estimate and does not include any miscellaneous fees for various courses, tools, books, supplies or uniforms. Program book costs are in addition to tuition and fees and vary depending on course selection and where the books are purchased or rented. 
After the Nursing - Associate Degree Program
Graduates will earn a Nursing - Associate Degree.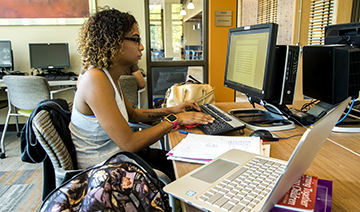 Transfer Center
Transfer your Northwood Tech credits to a four-year college to earn your bachelor's degree and beyond. 
Career Outlooks
Northwood Tech's graduates experience success. Learn more about the types of careers you can get after graduation.
The Nursing-Associate Degree program at Northwood Technical College is accredited by the Accreditation Commission for Education in Nursing, Inc. (ACEN), 3390 Peachtree Road NE, Suite 1400, Atlanta, GA 30326, phone 404-975-5000. The most recent accreditation decision made by the ACEN Board of Commissioners for the associate degree nursing program is continuing accreditation.