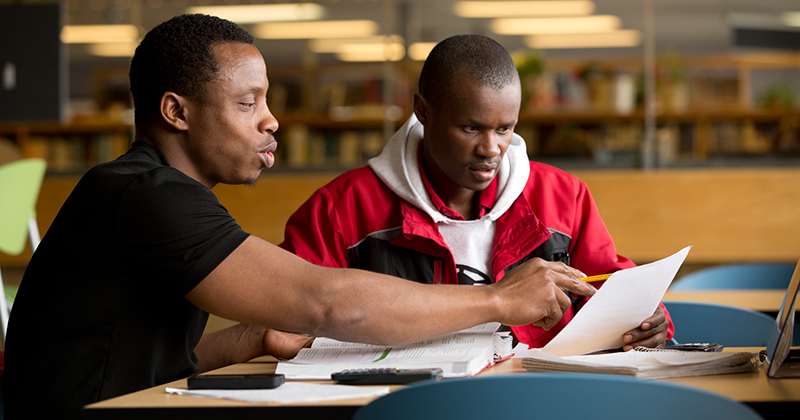 Student Debt Relief Plan
The best source for detailed and updated information can be found here.  Be sure to sign up for notifications about the application for loan forgiveness through the Department of Education's subscription page, choose the 'federal student loan borrower updates' option.  Specific eligibility questions should be directed to your student loan servicer.  You can find your servicer and see past Pell grant activity here by logging in with your FSA username and password.  
Pay Your Way through College with Loans
Because this is money you will have to pay back, Northwood Tech wants to make sure you fully understand how each type of loan works, so you can decide on the type of loan that are best for you. 
Note: The Northwood Technical College Federal School Code is 011824.  For some processes, it may be listed as Wisconsin Indianhead Technical College with a Rice Lake or Shell Lake address.  This is the correct option.

Stafford Loan
Many students rely on federal government loans to finance their educations. These loans have low interest rates and provide a variety of deferment options and extended repayment terms. 

All Stafford Loans are either subsidized (the government pays the interest while you're in school) or unsubsidized (you pay all the interest, although you can have the payments deferred until after graduation). To receive a subsidized Stafford Loan, you must have financial need determined by the financial aid office.

With the unsubsidized Stafford Loan, you can defer the payments until after graduation by capitalizing the interest. This adds the interest payments to the loan balance, increasing the size and cost of the loan. All students, regardless of need, are eligible for the unsubsidized loan. The cumulative unpaid total of both Subsidized/Unsubsidized Federal Stafford Loans borrowed from Northwood Tech and other colleges may prevent you from borrowing additional loans to complete a degree at Northwood Tech. Contact the financial aid advisor at the Northwood Tech campus you will be attending for more information.
Applying and Accepting a Stafford Loan Online

This option allows students already approved for a student loan at Northwood Tech, the option of electronically processing and signing their Master Promissory Note (MPN) online.

In order to apply for and sign for your Stafford loan MPN online, you must be able to answer yes to the following statements:

You have been admitted to Northwood Tech-Ashland, Northwood Tech-New Richmond, Northwood Tech-Rice Lake, or Northwood Tech-Superior.

You have applied for federal financial aid through the FAFSA form.

You have received your Financial Aid Award Letter from the Northwood Tech Financial Aid Office and it states that you are eligible for a Federal Direct Stafford student loan.

You have the FSA ID used when you applied for financial aid readily available.

You have completed Stafford Loan Entrance Counseling

If you meet all of the conditions mentioned above, you may now apply for a Federal Direct Stafford Loan online.

Entrance Loan Counseling

Entrance loan counseling is a federally mandated requirement for all first time student loan borrowers. If you have already borrowed a student loan, you do not need to complete this requirement again. The purpose is to help you understand your rights and responsibilities as a student loan borrower. The entire process should take you about 20 minutes. Entrance counseling must be completed before Northwood Tech will disburse your loan money.

Exit Loan Counseling

Exit loan counseling is a federal mandated requirement for all student loan borrowers who will graduate or no longer be enrolled at Northwood Tech at least halftime. The purpose is to help you understand your rights and responsibilities as a student loan borrower. The entire process should take you about 20 minutes.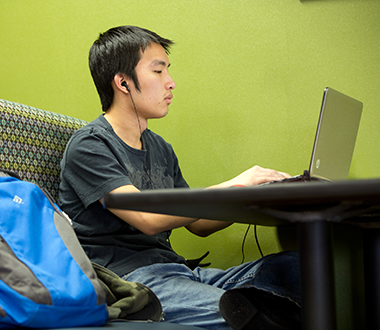 PLUS Loans
Parents of dependent students can take out loans to supplement their children's aid packages. The federal Parent Loan for Undergraduate Students (PLUS) lets parents borrow up to the total cost of attendance at their child's school, minus any other financial aid received. 

Repayment begins 60 days after the funds are fully disbursed, and the repayment term is up to 10 years.

PLUS loans are the financial responsibility of the parents, not the student. If the student agrees to make payments on the PLUS loan, but fails to make the payments on time, the parents will be held responsible.