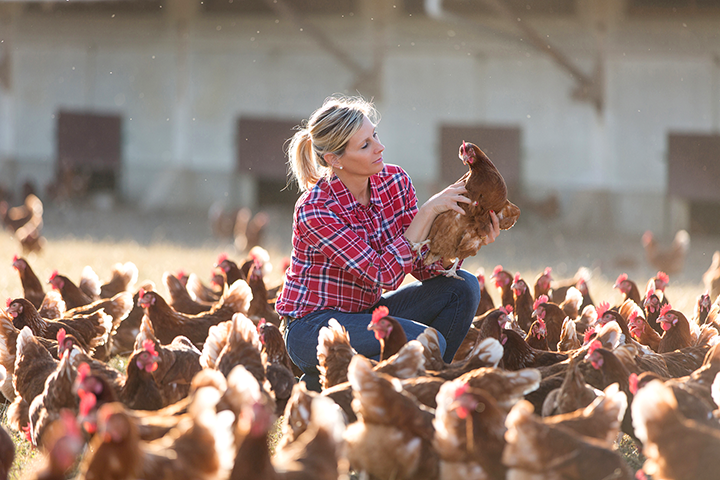 Livestock Production
Pathway Certificate
9 Credits | Less than 1 Year
Ashland*, New Richmond*, Rice Lake*, Superior*
Outreach Center: Balsam Lake*
*Combination of Hybrid and On Site instruction
Career Cluster: Agriculture, Food and Natural Resources
The Livestock Production program is designed to give the agricultural enthusiast the technical training needed to skillfully join their family farm operation or start their own. Hands-on labs focus on creating the foundation of basic nutrition, animal husbandry, and agricultural business skills needed to take their farm to the next level.
Program Overview
The Livestock Production pathway certificate will give you the fundamentals of livestock management and husbandry along with an understanding of nutrition. Coupled with a class in farm records and analysis, you will complete this program with the skill set to manage and make critical decisions surrounding the day-to-day business of a livestock operation. 
Program Outcomes
The Livestock Production Certificate will prepare students to:
Evaluate livestock management plans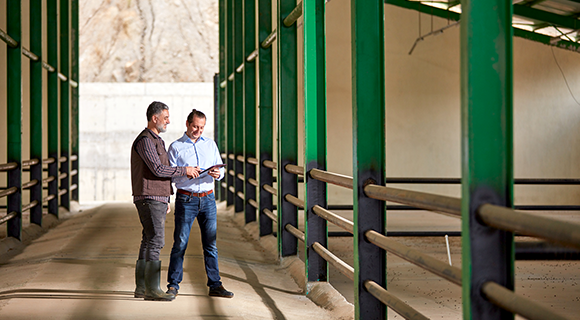 The classroom setting has an environment of camaraderie that encourages students to share their experiences.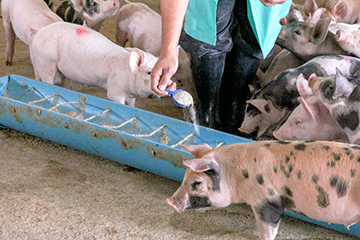 Practical, on-farm application.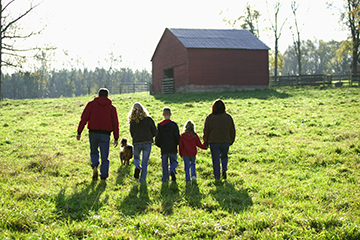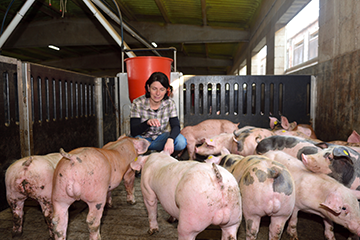 Academics
Livestock Production courses are offered in a hybrid setting. This allows you to enjoy the freedom of taking classes through the internet live from anywhere.
Connect with your instructor and classmates during live classes via the web.
Evening course will be available for individuals needing to complete continuing education requirements for FSA loans.
Labs will be on Fridays at either the Home campus or On-Farm (at regional farms and test plots).
This pathway certificate will ladder into the Farm Operation technical diploma. 
Practical & Applicable Lessons
The lessons of this program are designed to be applied directly to the production agricultural operation. The intent of each lesson is to improve quality of life, strengthen farm profitability or streamline management. 
The instructor for this program has a background in production agriculture and has experiential knowledge to sort through university and industry recommendations with competency and awareness of day-to-day farm activities. 
Required Courses
Livestock Production specifically covers: Livestock Nutrition, Livestock Management, and Farm Records and Analysis.
The Livestock Nutrition course will instruct the student in the following areas: anatomy and physiology of livestock; nutrient requirements for calves, heifers, and cows; ration balancing for calves, heifers, lactating cows, and dry cows; determine livestock feed needs; evaluate by-product feeds and feed additives; low input livestock feeding; metabolic disorders; and current issues in agriculture. Individualized instruction will be held at the student's on-the-job work location. The class also involves credit for on-the-job experience.
Animal agriculture has changed dramatically in the past decade and will continue to change at an even more rapid rate in the future. With advanced technology, animals have been cloned from tissue cells other than the gametes. This may allow us to produce animal products other than the traditional milk, meat, and fiber of the past. Along with positive changes, we have new animal diseases, concerns for the environment, human health, and these things are happening in a very volatile, economic climate. This course will help you analyze the current situation and make plans to take advantage of the changes in animal agriculture brought about by technological advances. Only by taking advantage of this change will we be able to survive economically in a world market.
This course emphasizes the practical use of a farm record system in managing the farm through farm and financial analysis. Includes the establishment of farm business goals, selection and use of farm credit, farm business arrangements, farm estate planning, and farm income taxes. Instruction is provided on the use of computers and/or computer records and financial analysis of the farm business and finance strategy to meet the learner's needs. Production and financial decisions will be made based on the learner's farm business analysis. All competencies will be assessed using the learner's farm or with simulations established by the instructor.
Livestock Production is Part of a Career Pathway
As a Livestock Production student at Northwood Tech, you can earn credentials each step of the way! 
You could take this first and get a credential.
Advance your skills with the one-year technical diploma. 
Potential Careers
CSA Owner, Organic Farmer, Farm Owner, Farm Manager/Operator, Farm/Field Crop Manager, Livestock Farmer, Breeder, Farm Worker, Dairy Laborer, Dairy Herdsperson
Continue your education to earn a bachelor's degree. 
Northwood Tech has an easy admission process. Get started by completing the Online application form. 
Tuition and Fees
Northwood Tech breaks down the cost of education, so you'll have a good idea of how much your education will cost. 
Estimated Total Program Costs 2023-24* 
Livestock Production
9 Credits | Less than 1 Year
$1,571
---
*Tuition is an estimate and does not include any miscellaneous fees for various courses, tools, books, supplies or uniforms. Program book costs are in addition to tuition and fees and vary depending on course selection and where the books are purchased or rented. 
After the Northwood Tech Livestock Production Program
Upon completion of the program, you will earn a Livestock Production pathway certificate. Continue your education at Northwood Tech in the Farm Operation technical diploma program.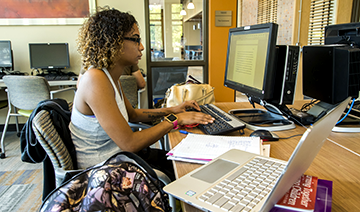 Transfer Center
Transfer your Northwood Tech credits to a four-year college to earn your bachelor's degree and beyond. 
Career Outlooks
Northwood Tech's graduates experience success. Learn more about the types of careers you can get after graduation.