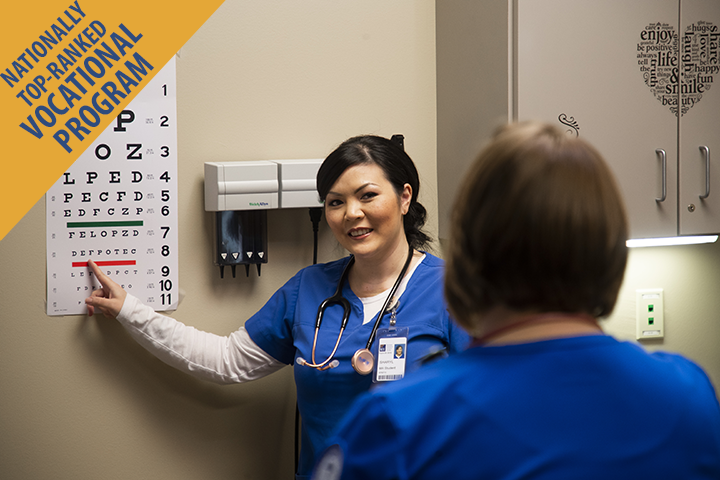 Medical Assistant
Technical Diploma
32 Credits | 1 Year
Financial Aid-Eligible
Ashland, New Richmond, Rice Lake, Superior
Combination of On Site and Online instruction
Career Cluster: Health Sciences
Students in selected health sciences programs will travel to the Shell Lake Health Education Center. Travel requirements are customized to meet individual program course competencies.
Are you looking for a degree in healthcare that gives you flexible career options? As a program graduate, you will be trained to perform clinical procedures and lab tests, and develop the office skills you'll need for employment in a physician's office or clinic. The required courses include a six-week clinical office practicum.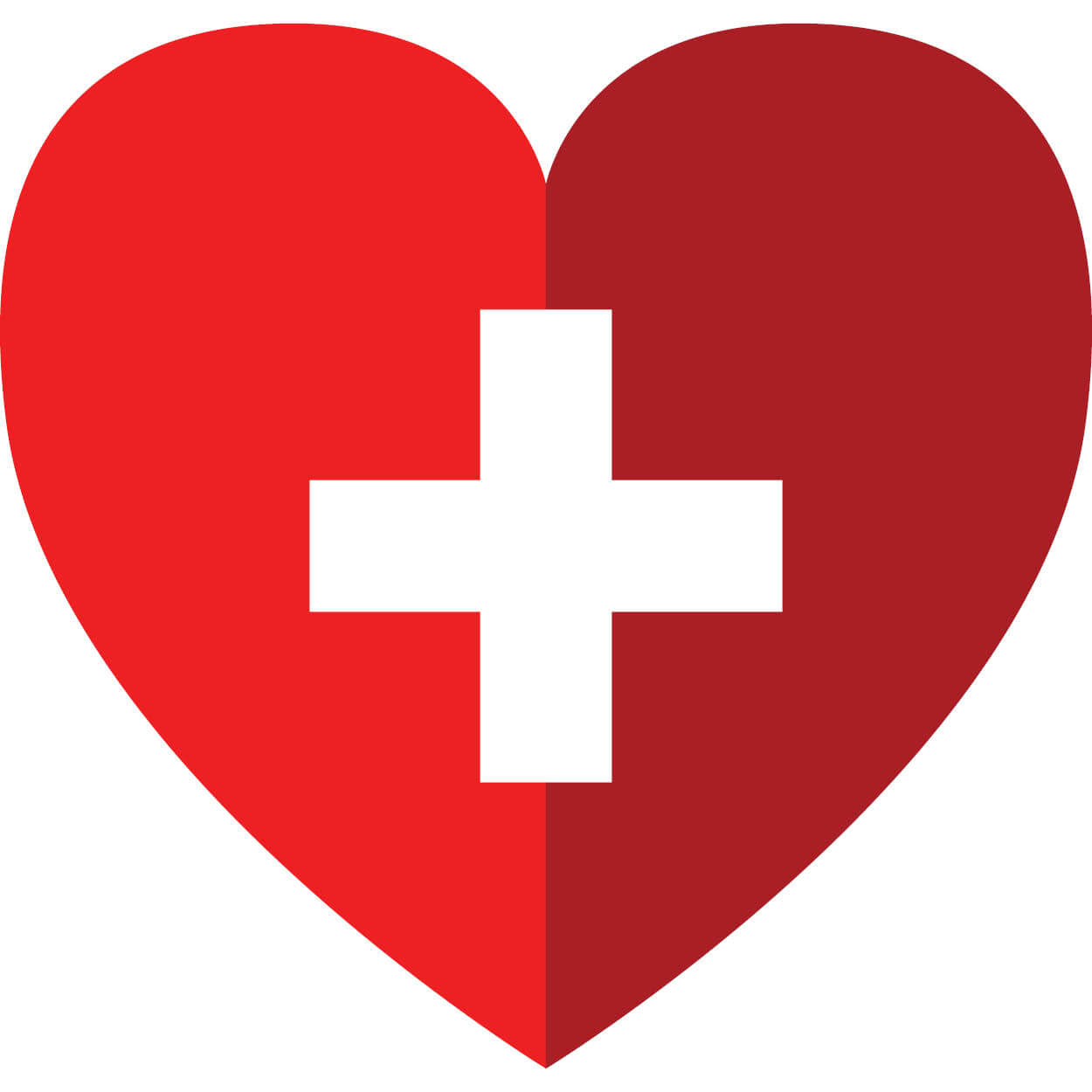 Financial assistance may be available as part of the West Cap Nursing Skills Program. Learn more about this opportunity here.
Program Overview
Medical assistants are multi-skilled health professionals specifically educated to work in ambulatory settings performing administrative and clinical duties. The practice of medical assisting directly influences the public's health and well-being, and requires mastery of a complex body of knowledge and specialized skills requiring both formal education and practical experience that serve as standards for entry into the profession. 
The Medical Assistant program prepares individuals to assist physicians in their offices or other medical settings. Medical assistants, sometimes referred to as clinical assistants, perform a wide range of duties. The medical assistant is responsible for medical and surgical asepsis, taking vital signs, drawing blood, giving injections, assisting the physician with examinations and surgery, administering ECGs and administering medications. The business/administrative duties include patient reception, appointment making, record keeping, filing, bookkeeping, insurance handling, typing medical correspondence and transcription and computer applications. Laboratory functions include specimen collection, performance of basic laboratory tests and microscopic work. 
The minimum goal for the Medical Assistant program, as identified by the CAAHEP/MAERB, is to prepare competent entry-level medical assistants in the cognitive (knowledge), psychomotor (skills), and affective (behavior) learning domains. 
Program Outcomes
Medical Assistant graduates will be able to:
Perform medical office administrative functions
Provide patient care in accordance with regulations, policies, laws, and patient rights
Perform medical laboratory procedures
Demonstrate professionalism in a healthcare setting
Demonstrate safety and emergency practices in a healthcare setting
Northwood Tech's AAMA pass rates from all four campuses of Medical Assistant graduates was 95% in 2021.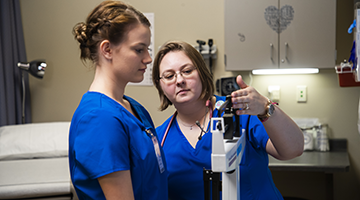 Exceptional nationwide pass rates.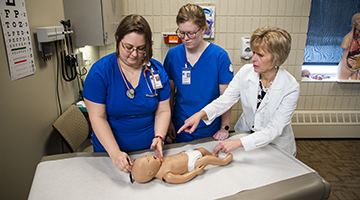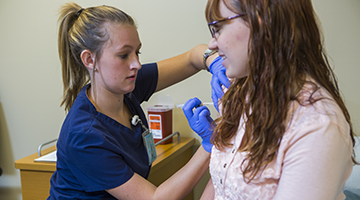 Academics
Medical Assistant is a two-semester program that is available at the Ashland, New Richmond, Rice Lake and Superior campuses. 
As a Medical Assistant student at Northwood Tech, you all have access to instructors who have many years of clinical and laboratory experience.
To accommodate your schedule, the Medical Assistant students only need to come to campus two days a week in the first semester and three days a week in the second semester. The rest of your classes can be completed from home! 
As a Medical Assistant student at Northwood Tech, you will have the opportunity to earn a Patient Service Specialist technical diploma along with the Medical Assistant diploma.
Required Courses
Medical assistants perform a variety of administrative, laboratory and clinical duties on the job. Responsibilities include patient care, lab tests and administrative record keeping. 
Introduces students to medication classification and basic pharmacology principles, and supplements. Students apply basic pharmacodynamics to identify common medications and calculate dosages in preparation for medication administration. PREREQUISITES: 10501101 Medical Terminology and 31509302 Human Body in Health and Disease, 31509303 Medical Assistant Laboratory Procedures 1, and 31509304 Medical Assistant Clinical Procedures 1 and COREQUISITES: 31509305 Medical Assistant Laboratory Procedures 2, 31509306 Medical Assistant Clinical Procedures 2, 31509307 Medical Office Insurance and Finance.
Students learn to recognize human body structure and function in health and disease states. Students explore the causes, signs, and symptoms of diseases of the major body systems as well as the diagnostic procedures, usual treatment, prognosis, and prevention of diseases commonly diagnosed and treated in the medical office setting. COREQUISITE: 10501101 Medical Terminology.
Requires medical assistant students to integrate and apply knowledge and skills from all previous medical assistant courses in actual ambulatory health care settings. Learners perform medical assistant administrative, clinical, and laboratory duties under the supervision of trained mentors to effectively transition to the role of a medical assistant. This is a supervised, unpaid, clinical experience. AAMA required Practicum - 160 minimum hours (AAMA minimum) up to 216 hours. PREREQUISITES: Current BLS Basic Life Support and first aid, successful completion or standing in all other program courses, approval of program faculty, compliance with Wisconsin Caregiver Law, and program Health Requirements are met.
Medical Assistant is Part of a Career Pathway
As a Medical Assistant student at Northwood Tech, you can earn credentials each step of the way. 
This technical diploma is embedded in the Medical Assistant program.
Patient Services Specialist
16 Credits / 1 Year / 2 Semesters Part Time
Potential Careers
Medical Insurance Clerk, Medical Receptionist, Patient Scheduler, Healthcare Customer Service Representative
This is the program you're looking at.
32 Credits / 1 Year Full Time; Part Time Options Available
Potential Careers
Medical Assistant, Clinical Assistant, Phlebotomist
Continue your education to earn your bachelor's degree.
Northwood Tech has an easy admission process that can be completed in one visit. Please see the details under the "Requirements and Application" section to get started.
Tuition and Fees
Northwood Tech breaks down the cost of education, so you'll have a good idea of how much your education will cost.
Financial Aid
Financial aid is available to help you pay for your education. It can come in the form of grants, loans, federal work-study, military and veterans benefits, division of vocational rehabilitation benefits, and scholarships. 
Students in the Medical Assistant program (1.5 and 2 year part-time options) may not be eligible to receive full financial aid, due to Department of Education regulations on how credits are recognized. For more information contact your campus Financial Aid Advisor.
Estimated Total Program Costs 2023-24*
Medical Assistant
32 Credits | 1 Year
$5,537
---
*Tuition is an estimate and does not include any miscellaneous fees for various courses, tools, books, supplies or uniforms. Program book costs are in addition to tuition and fees and vary depending on course selection and where the books are purchased or rented. 
New Marshfield Clinic Allied Health Professional Education and Training Grant for Medical Assistant Students
Marshfield Clinic and Northwood Technical College are proud to announce an exciting grant opportunity for Medical Assistant students. The grant would award tuition, book, and fee assistance of up to $7,000. In exchange, the student agrees to work for Marshfield Clinic for a period of at least one year after completing training in the Medical Assistant Program.
Marshfield Clinic Allied Health Professional Education and Training Grant Application Process:
Student competes admissions process for the program.
Students must complete and submit the following to Northwood Tech Student Services Office. Documents and fee must be submitted together.

Updated resume
Background Information Disclosure (BID) Form and $10 fee
(Students can request that their recent background check results be used if Northwood Tech already processed them for the current term.)

College completes background check on the Medical Assistant student.
If background check results were returned as No Record Found, Marshfield Clinic will contact the student(s) and arrange for an interview.
Marshfield Clinic will interview the student and let Northwood Tech and the student know if they are accepted into the grant program.
 
---
After the Northwood Tech Medical Assistant Program
Upon completion of the program, you will earn technical diplomas in Patient Services Specialist and Medical Assistant.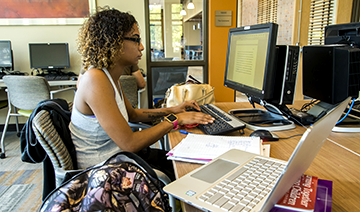 Transfer Center
Transfer your Northwood Tech credits to a four-year college to earn your bachelor's degree and beyond. 
Career Outlooks
Northwood Tech's graduates experience success. Learn more about the types of careers you can get after graduation.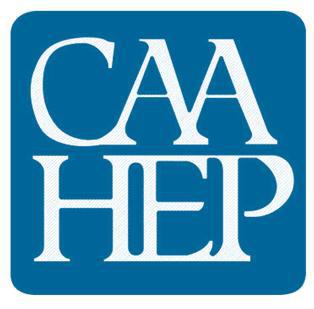 The Medical Assistant program is accredited by the Commission on Accreditation of Allied Health Education Programs (CAAHEP), upon the recommendation of the Medical Assisting Education Review Board (MAERB).
Commission on Accreditation of Allied Health Education Programs, 9355 - 113th St. N, #7709, Seminole, FL 33775 - Phone: 727-210-2350 www.caahep.org - www.aama-ntl.org